Bfwe: Gnl, bio-Gnl, biometano e idrogeno in autoconsumo per la transizione energetica
Si è svolta l'11 ottobre la prima delle tre giornate delle manifestazioni sull'energia organizzate da BolognaFiere Water&Energy - Bfwe. Vincenzo Colla, Assessore regione Emilia-Romagna: "Piano energetico da 4 miliardi e mezzo di euro che punta su autoconsumo".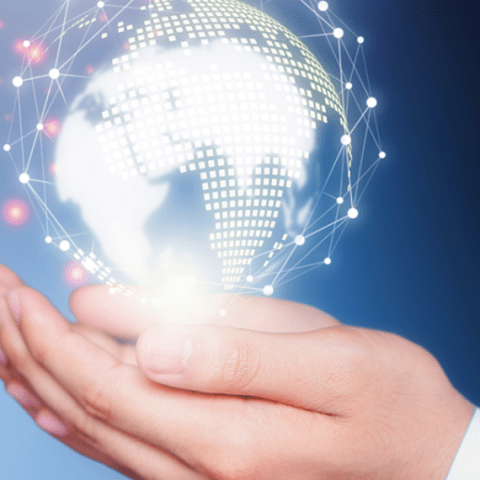 La scommessa della transizione energetica si deve necessariamente basare su un mix di soluzioni, supportate da nuove tecnologie, investimenti e sostegno politico-istituzionale: è quanto è emerso ieri durante il convegno inaugurale delle manifestazioni dedicate ai temi dell'energia e dell'ambiente organizzate da BolognaFiere Water&Energy – Bfwe: Hese – Hydrogen Energy Summit&Expo, Forum Fuels Mobility, ConferenzaGnl e CH4 che quest'anno lancia il nuovo progetto bioCH4 sui "green gas", in particolare sul biometano.
Manifestazioni, con un vasto programma di seminari e convegni, che fino a venerdì 13 ottobre si svolgeranno in contemporanea con Accadueo e Dronitaly: per ben tre giorni il quartiere fieristico di Bologna si trasforma in una piazza di incontro e scambio sulle principali tematiche della transizione ecologica.
"Come Regione stiamo facendo investimenti che non hanno precedenti", ha commentato Vincenzo Colla, Assessore allo Sviluppo economico e Green economy, Lavoro, formazione e relazioni internazionali Regione Emilia-Romagna, intervenuto al convegno inaugurale. "Abbiamo approvato un piano energetico da 4 miliardi e mezzo di euro che punta a non fare più grandi centrali ma energia sempre più di prossimità in autoconsumo. Stiamo mettendo in campo tutte le fonti e le tecnologie più innovative, quindi ci dobbiamo attrezzare con idrogeno, elettrico, biometano, e poi riciclo, risparmio, riuso. Ma abbiamo anche bisogno delle 'teste' e del digitale, perché senza questi due fattori non si fa 'green'. Questi sono i due grandi investimenti che ci permetteranno di cogliere la velocità della trasformazione in atto di tutto il sistema energetico e idrico".
Bfwe: un mix di soluzioni per la transizione
Tra il mix di soluzioni, quella più matura risulta essere il Gnl in particolare per le grandi flotte e per il trasporto marittimo, seppure bisognosa di una strategia nazionale per attirare investimenti e dissipare le incertezze negli investimenti. Il tema è stato approfondito durante ConferenzaGnl.
"Con la transizione energetica stiamo andando bene, ma non benissimo. Le emissioni sono ancora cresciute, nei prossimi 30 anni dobbiamo riuscire ad invertire la tendenza e arrivare quasi a zero. Per fare questo dobbiamo lavorare sulle tecnologie già esistenti e svilupparne altre. Nel trasporto terrestre e marittimo, di cui si occupa Assocostieri, bisogna favorire il contributo di tutti i combustibili, anche del Gnl fossile nell'ottica di spostamento verso il bio GNL e poi verso l'idrogeno e l'ammoniaca". ha commentato Elio Ruggeri, Presidente Assocostieri.
"Siamo ottimisti sul rilancio del Gnl in tutti gli ambiti e questo grazie alla riapertura della finestra di prezzo tra gasolio e metano che rappresenta una valorizzazione maggiore del Gnl rispetto al petrolio" ha commentato Diego Gavagnin, Coordinatore Comitato Scientifico ConferenzaGnl.
Quanto al biometano, durante le tavole rotonde del nuovo progetto bioCh4, si è parlato delle novità normative legate al settore, in particolare al dm 224 del 14 luglio 2023 che ha introdotto i meccanismi di erogazione delle garanzie di origine andando a individuare le criticità e potenzialità del settore. Si è poi approfondito da un punto di vista tecnico le tecnologie disponibili sul mercato per trasformare il biogas grezzo in biometano.
Nel futuro (prossimo) c'è l'idrogeno che ha già conquistato incentivi e tecnologie, ma ha bisogno di un piano nazionale di sviluppo per attrarre investimenti e superare il gap competitivo dei costi. Durante i convegni Hese ci si è soffermati sulle tecnologie più all'avanguardia nel settore dei trasporti e dell'hard to abate e sui progetti previsti nell'ambito del Pnrr, come quelli sull'Hydrogen Valleys. 
Ci si è poi soffermati sull'utilizzo dello sviluppo e dell'applicazione dell'idrogeno nei vari settori industriali. In particolare, attraverso l'illustrazione di due modelli di business calati nelle realtà industriali, in un settore hard-to-abate il primo e nelle raffinerie il secondo, è stato illustrato un approccio metodologico allo sviluppo di progetti concreti, mettendo allo stesso tavolo i diversi interlocutori (utilizzatori, ingegnerie, tecnologie) per la progettazione tecnica ed economica di simulazioni in ambito industriale.
"Per l'idrogeno nell'industria siamo alle battute iniziali, ma intravediamo la possibilità di sostituire qualche percentuale del gas metano: questo ci fa risparmiare CO2 e ci fa essere più rispettosi dell'ambiente. Nei settori hard to abate l'idrogeno può avere un ruolo importante: la sfida a cui stiamo lavorando è abbattere i costi per permetterne l'utilizzo nelle varie filiere produttive" ha commentato Alberto Zerbinato, Anima Confidustria Meccanica Varia.