Carraro Tractors approda su Farming Simulator
Carraro Tractors è entrato a far parte della gamma di trattori disponibili su Farming Simulator: sono stati oltre 90.000 i download del Compact VLB 75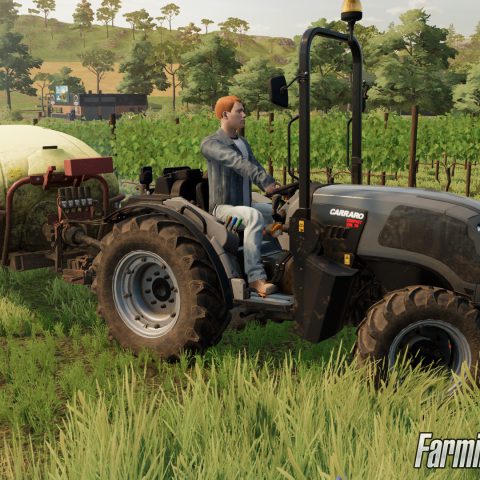 Carraro Tractors, lo storico marchio che ancora vive sulla livrea dei trattori specializzati del Gruppo Carraro, è entrato a far parte della gamma di trattori disponibili su Farming Simulator, il celebre videogioco di simulazione sviluppato da Giants Software. 
Il Carraro Compact VLB 75 – realizzato in 3D in modo davvero fedele grazie anche al supporto dell'R&D Carraro – è entrato in questo catalogo virtuale solo pochi giorni fa ed è stato subito un grande successo con oltre 90.000 download registrati (nella categoria "Small Tractors"). Questo trattore era stato candidato, nella categoria Best of Specialized, al Tractor of the Year 2022.
Una bella notizia per un trattore che già nel mondo reale ha raccolto numerosi consensi e che ora potrà essere anche a disposizione di migliaia di agricoltori virtuali per accompagnarli nella cura delle proprie colture, con particolare riferimento a vigneti e frutteti.
Farming Simulator rappresenta la più ampia e realistica simulazione agricola mai realizzata, inclusiva di miglioramenti tecnici e di nuove funzionalità come le catene di produzione, i cicli stagionali, e la possibilità di giocare con più utenti da diverse piattaforme. Il gioco replica le attività che un agricoltore deve affrontare per far crescere la propria azienda, a partire dalle fasi di acquisto dei mezzi e della loro configurazione in base alle esigenze.
Per una preview del Carraro Compact VLB 75 in ambiente di gioco, clicca qui.