Fendt 728 Vario, il vincitore del Tractor of the Year 2023 [VIDEO]
Quella di Fendt con il Tractor of the Year è una storia d'amore infinita. Il titolo è suo per la settima volta col 728 Vario. Ecco le caratteristiche e le ragioni che hanno portato al trionfo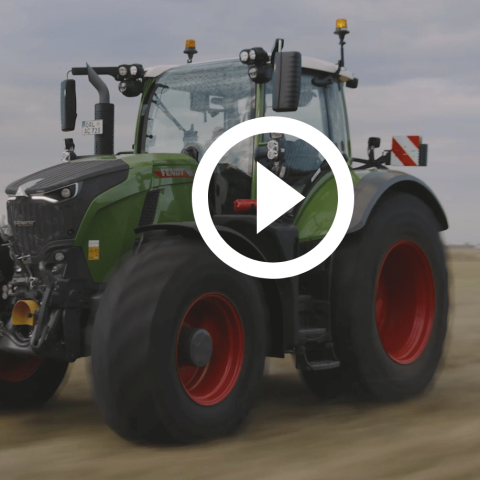 Giunta alla settima generazione, la serie 700 Vario di Fendt si conferma un must nelle medie alte potenze. Tra le new entry principali del Vario 728 Tractor of the Year 2023 il nuovo motore Agco Power da 7,5 litri e 283 cavalli ideato ad hoc per questa gamma e il Fendt Dynamic Performance che consente di avere fino a 20 cavalli extra in ogni condizione.
A valle la trasmissione VarioDrive con pompa idraulica che alimenta due motori idraulici, uno per l'assale anteriore e uno dedicato all'assale posteriore trasferendo automaticamente la coppia motrice in base alle esigenze. La cabina, per la prima volta disponibile con sistema di filtraggio aria cat. 4, è dotata dell'interfaccia Fendt One che consente di sfruttare fino a tre monitor per gestire tutte le funzioni smart e digital del trattore.
Fendt 728 Vario, le ragioni del successo
Le caratteristiche principali del vincitore del Tractor of the Year 2023 includono un nuovissimo motore AGCO-Power a 6 cilindri da 7,5 litri che produce 283 cavalli di potenza massima che consente anche una potenza extra fino a 20 cavalli in tutte le condizioni; una nuova trasmissione, un nuovo sistema idraulico e di raffreddamento e una filtrazione sicura della cabina (cat. 4).
Tra le nuove caratteristiche possiamo trovare: i motori idraulici separati che azionano gli assali anteriore e posteriore; la trazione integrale costante regolata automaticamente per una migliore trazione, il pull-in turn per ridurre il raggio di sterzata fino al 10%; Il concetto a bassa velocità Fendt iD, il VarioDrive intelligente, il sistema integrato di controllo della pressione dei pneumatici, una manovrabilità superiore, il rapporto peso/ potenza molto ridotto, il caricatore frontale di nuova generazione, il nuovo sedile di guida premium e l'universo digitale "on & offboard" di Fendt FendtONE.