Rolls-Royce: alimentazione per struttura di supercomputer in Arabia Saudita
Rolls-Royce ha installato con successo i primi sei Kinetic PowerPacks mtu per proteggere uno dei più grandi supercomputer del mondo situato presso la King Abdullah University for Science and Technology (Kaust) in Arabia Saudita.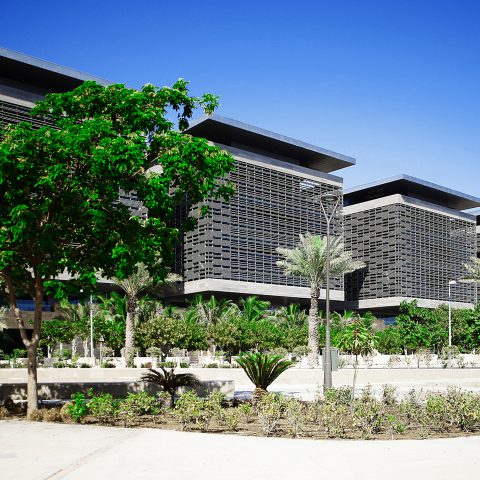 Rolls-Royce ha installato con successo i primi sei Kinetic PowerPacks mtu per proteggere uno dei più grandi supercomputer del mondo situato presso la King Abdullah University for Science and Technology (Kaust) in Arabia Saudita.
Il sistema di alimentazione sicuro chiavi in mano completamente personalizzato è dotato di accumulatori di energia cinetica a rotazione dinamica, fornendo alimentazione ininterrotta al Scientific Computing Data Center dell'università, che ospita il supercomputer. Il successo della messa in servizio delle prime sei unità segna una pietra miliare significativa del progetto verso l'eventuale messa in servizio di 12 mtu Kinetic PowerPack in totale che sono stati consegnati per l'aggiornamento del Scientific Computing Data Center del Kaust.
"I Kinetic PowerPack di mtu sono sistemi di alimentazione elettrica all'avanguardia e senza interruzioni progettati per funzionare in ambienti estremi e forniscono la massima affidabilità di alimentazione di backup per i sistemi più critici ed essenziali, come strutture sanitarie, aeroporti , data center e, nel nostro caso, il nostro futuro supercomputer Shaheen III, che sarà il più potente supercomputer del Medio Oriente e consentirà al Kaust di migliorare notevolmente le sue capacità di scoperta scientifica e innovazione AI", ha affermato Matthew Early, Vice President, Facilities for Kaust.
"Il lavoro completato su questo complesso ordine di progettazione e costruzione per il Kaust è stato estremamente gratificante", ha affermato Karim Hamzaoui, Operations Manager presso la business unit Rolls-Royce Power Systems. "Questa è stata un'opportunità per noi non solo di fornire i nostri prodotti di generazione di energia di livello mondiale, ma anche di mostrare la nostra capacità di essere un fornitore di soluzioni complete, assumendo l'intera portata di tutti gli aspetti del progetto, dalla produzione e test alla consegna e installazione, creando una soluzione personalizzata da cima a fondo".
Gli mtu Kinetic PowerPack sono stati prodotti e sono stati sottoposti con successo ai test di accettazione in fabbrica a Liegi, in Belgio, presso lo stabilimento Rolls-Royce. Le 12 unità, insieme ai quadri di media tensione, sono state quindi spedite per l'installazione presso il sito. Il team di Rolls-Royce ha gestito l'intero ambito locale, compresa la costruzione e l'infrastruttura elettrica, per garantire che il sito fosse pronto in tempo.
mtu Kinetic PowerPacks
Ogni mtu Kinetic PowerPack ha una potenza di 1,6 megawatt, funziona in media tensione a 13,8 kV, 60 Hz ed è alimentato da un motore diesel mtu 16V 4000 G74S. I sistemi sono progettati per condizioni ambientali umide e temperature fino a 50°C. Con 12 unità totali consegnate al Kaust, i PowerPack vengono installati in due gruppi di 6 sistemi ciascuno, con uno disponibile come backup in ciascun gruppo (5 + 1 ridondanza). In caso di interruzione di corrente, il robusto accumulatore di energia cinetica a rotazione costante garantirà l'avviamento del motore diesel e assicurerà istantaneamente il carico critico.
"I Kinetic PowerPack di mtu che proteggono il nostro centro dati di elaborazione scientifica da 16 MW non sono solo altamente efficienti e robusti, ma limitano anche l'impronta di carbonio del centro sostituendo il sistema di continuità esistente con batterie", ha affermato Mani John, responsabile di centri dati e strutture critiche al Kaust. "Siamo lieti di avere una nuova soluzione che fornisce energia affidabile e ininterrotta che si allinea anche con i nostri obiettivi di sostenibilità".
"L'aggiunta dei PowerPack migliora la capacità del sistema di utenze del Kaust ottenendo il condizionamento dell'alimentazione oltre a fornire energia affidabile ai carichi di calcolo critici", ha aggiunto Hesham A. Alsulaimani, Direttore, Utilities Services per il Kaust.
Il Kaust è una rinomata sede di apprendimento high-tech, dotata di strutture all'avanguardia e di una delle migliori installazioni di supercalcolo al mondo che è anche la più grande del suo genere in Medio Oriente. Il supercomputer Shaheen del Kaust Supercomputing Laboratory (KSL) è disponibile per aiutare utenti e progetti, per fornire formazione e consulenza, per sviluppare e distribuire applicazioni, per fornire consulenza sulle migliori pratiche e per fornire supporto alla collaborazione secondo necessità.