La premiazione del Tractor of the year 2024
Claas si è aggiudicata il Tractor of the year 2024. Aziendali a Landini e specializzati a McCormick. Il trattore sostenibile è il Fendt e107Vario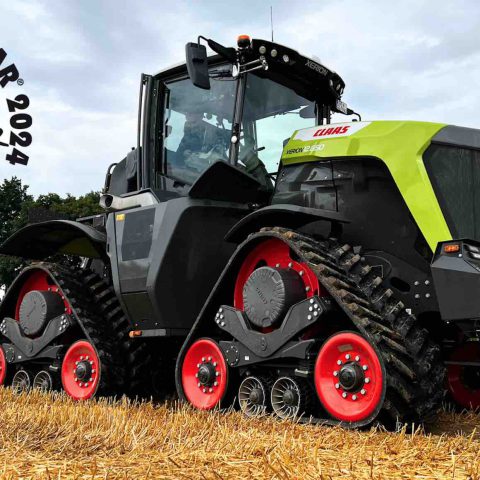 È giunto il momento di comunicarvi il vincitore di ogni sezione del Tractor of the year 2024. La cerimonia di premiazione del TotY 2024, tenutasi ieri, domenica 12 novembre 2023, nella giornata di apertura di Agritechnica ad Hannover , è la conclusione di un lungo processo che accompagna i giurati per quasi tutto l'anno. A partire dalla selezione dei trattori in concorso, la cui prima fase si svolge all'inizio di ogni anno, seguita dall'evento di avvio denominato "Let the Challenge Begin" che quest'anno si è svolto a giugno in India, durante il quale i produttori dei trattori candidati hanno potuto presentare i loro prodotti ai 25 giornalisti che compongono la giuria internazionale, e poi settembre, il mese dedicato alle prove sul campo.
Cominciamo dal vero e proprio Tractor of the year 2024
Con i 480,1 chilowatt (653 cavalli) erogati dal motore Mercedes-Benz OM473 (mtu 6R1500), il Claas Xerion 12.650 Terra Trac è il trattore con trasmissione a variazione continua più potente al mondo. La struttura mantiene la caratteristica esclusiva dei trattori Xerion con una distribuzione 50:50 sui due assi sterzanti. Grazie anche ai 4 cingoli, questo design innovativo non solo massimizza la trazione, ma riduce anche efficacemente il compattamento del terreno. Nonostante l'immensa potenza a disposizione e le dimensioni imponenti, lo Xerion è molto maneggevole, grazie alla trasmissione a variazione continua Cmatic di ultima generazione (leggi ZF Eccom 5.5) con quattro gamme meccaniche, coadiuvata dal sistema di assistenza Cemos basato sull'apprendimento e sull'inserimento di informazioni per ottimizzare la trasmissione, la trazione e lo zavorramento, con evidenti vantaggi in termini di prestazioni e consumi. Naturalmente, i nuovi modelli Xerion sono anche molto più intelligenti grazie ai pacchetti personalizzabili per le applicazioni Isobus e l'agricoltura di precisione. I clienti possono scegliere tra la guida automatica Gps Pilot con vari segnali di correzione, la gestione delle attività online e offline e le applicazioni per l'agricoltura di precisione con il controllo delle sezioni e l'applicazione a rateo variabile (Vra). Tutto questo viene visualizzato su un terminale Cemis 1200 da 12 pollici che utilizza il noto concetto di controllo Cebis.
Il migliore degli aziendali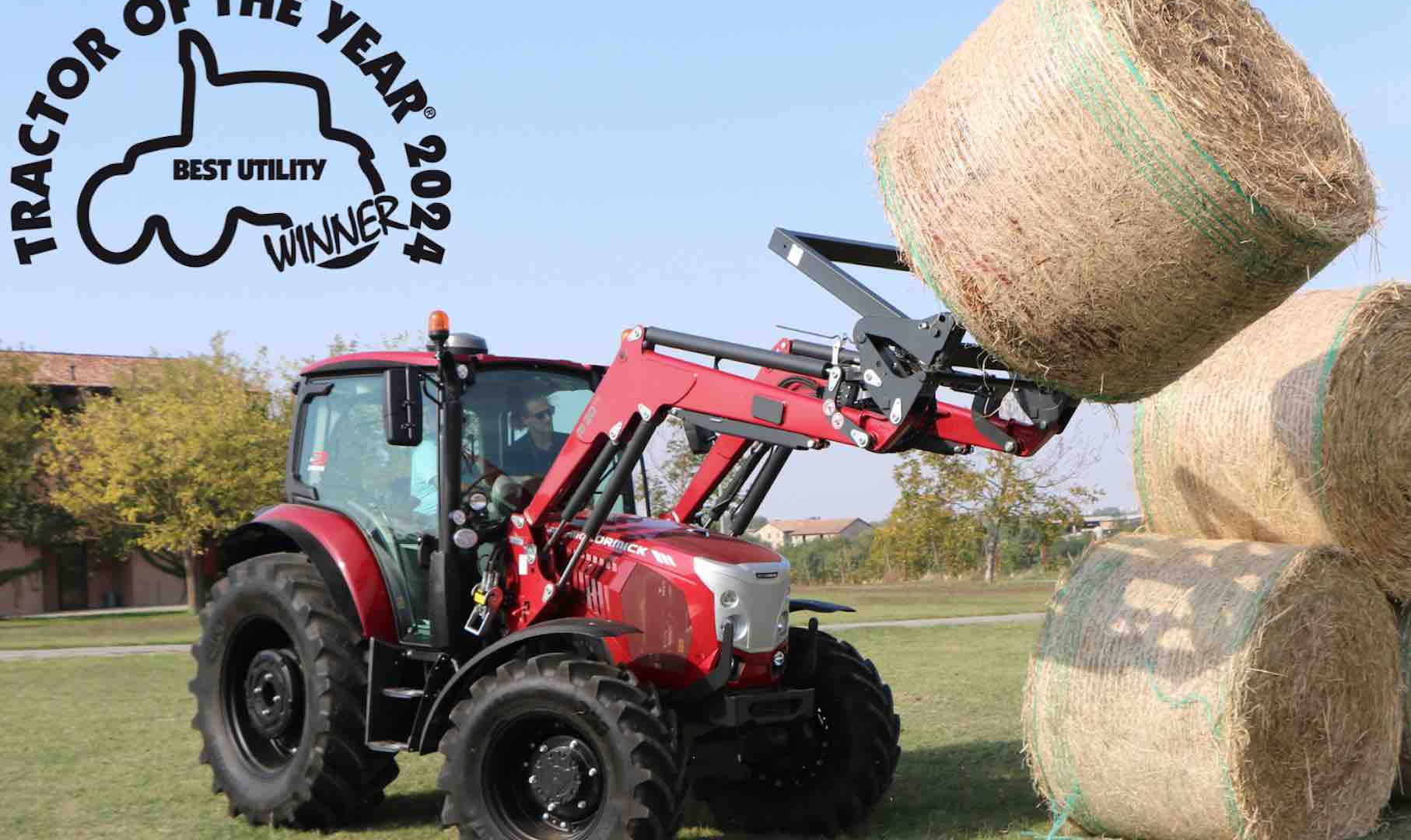 Compatto, robusto, versatile e connesso, il McCormick X5.120 P3-Drive è l'utility ideale per l'uso quotidiano. Attinge agli 83,8 chilowatt dal 4 cilindri Fpt Industrial F36 Stage V da 3,6 litri e ha un peso a vuoto di 4.000 chili, con un carico massimo consentito fino a 7.000 chili. La trasmissione powershift automatizzata consente di cambiare automaticamente fino a 12 marce, sia in campo che su strada, controllate dal joystick ergonomico SmartPilot. Il pacchetto tecnologico di bordo comprende anche l'Advanced driving system (Ads) dedicato alle funzioni avanzate di sterzo, tra cui il riallineamento automatico delle ruote e il mantenimento della direzione su terreni irregolari. L'assale e la cabina sono sospesi per garantire il massimo comfort in qualsiasi applicazione, ed è disponibile un caricatore frontale montato in fabbrica. La dotazione digitale è altrettanto notevole, con funzioni integrate per la connettività Isobus, lo sterzo di precisione, la gestione della flotta e la diagnostica a distanza.
E degli specializzati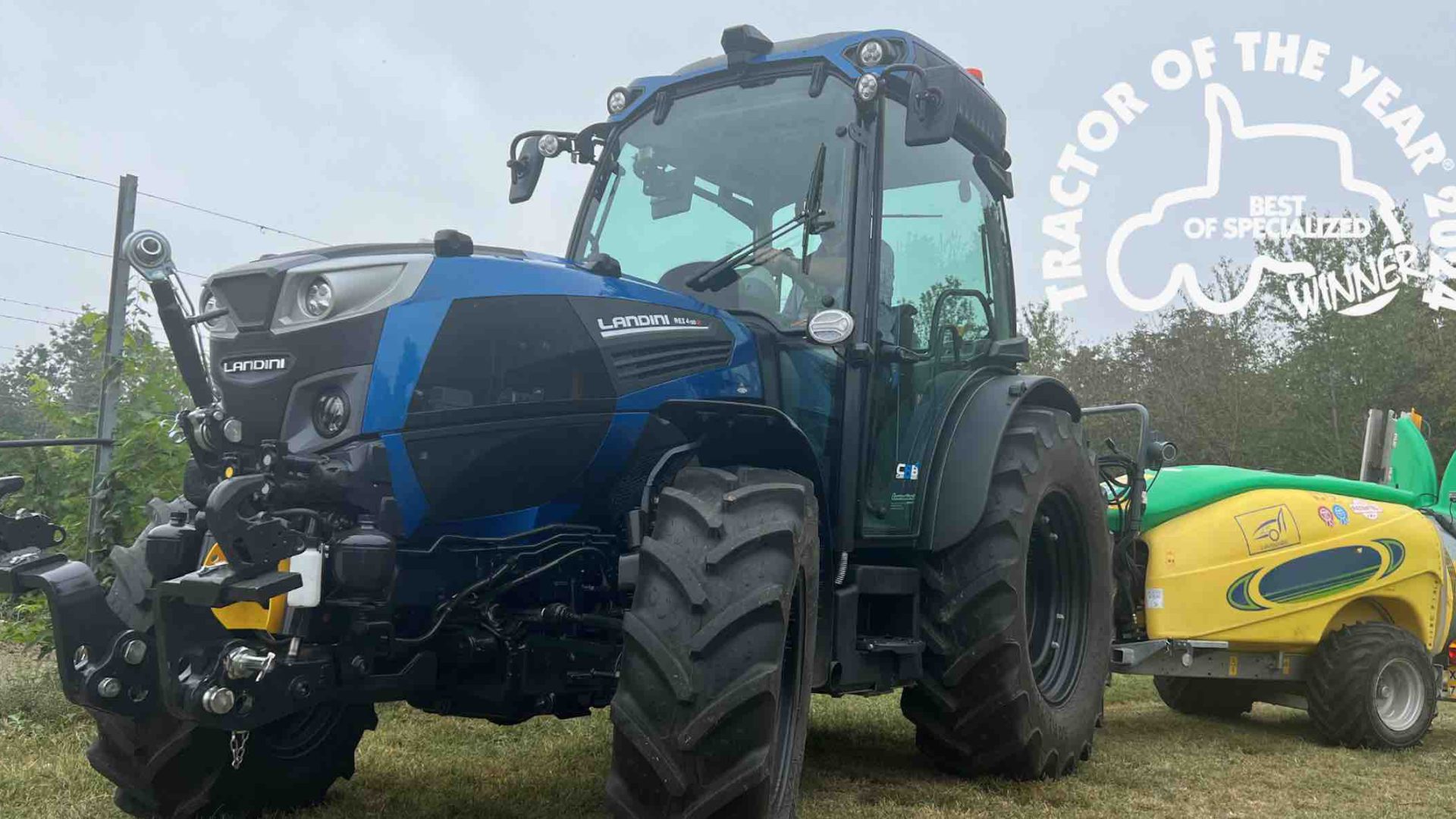 Con il Landini Rex4 120 GT Roboshift Dynamic, Argo Tractors ha alzato il livello dei trattori specializzati per vigneti e frutteti. La caratteristica principale è la trasmissione RoboShift, che vanta un sistema robotizzato elettroattuato che agisce sia sulle tre velocità sotto carico sia sulle quattro marce base. Il tutto è completato dalla funzione Aps- Auto power shift – per il cambio automatico delle marce con reattività regolabile. Il joystick multifunzione SmartPilot controlla contemporaneamente la trasmissione, l'innesto della Pto, i giri del motore e il distributore elettroidraulico. Il sistema di guida avanzata (Ads) è già predisposto per integrarsi con i sistemi di guida assistita per le operazioni di agricoltura di precisione. Completano l'offerta il pacchetto di monitoraggio Fleet & Diagnostic Management, il sistema Isobus per la gestione degli attrezzi e le tecnologie agronomiche sviluppate in collaborazione con xFarm. Le sospensioni della cabina "Zero Shock System", abbinate alla cabina e all'assale sospesi, garantiscono un comfort di bordo paragonabile a quello dei trattori da campo aperto.
Premio alla sostenibilità
Il Fendt e107 Vario è il primo trattore specializzato completamente elettrico sul mercato con una potenza superiore a 60 cavalli. Ha una capacità della batteria di 100 kWh, che si traduce in un'autonomia stimata di circa 4-7 ore per applicazioni a carico parziale come la potatura, il taglio dell'erba o la pulizia delle strade. Con emissioni zero, l'e107 V Vario ha le stesse dimensioni delle macchine tradizionali, consentendo agli agricoltori di continuare a utilizzare le attrezzature esistenti con il trattore. Lo stesso vale per la cabina a quattro montanti che, senza tubo di scarico, offre una migliore visibilità rispetto al modello tradizionale.
Poiché le prese di ricarica rapida a corrente continua (Supercharger) non sono ancora diffuse nei settori agricolo e municipale, il Fendt e107 Vario è dotato di una presa Ccs2 che consente una ricarica a corrente alternata fino a 22 kW o può essere caricata attraverso una presa industriale da 32 A se utilizzata con un caricatore mobile da 22 kW. Con questa potenza di carica, la batteria può essere ricaricata completamente in 5 ore.