John Deere fa doppietta al Tractor of the Year 2022. Ecco tutti i vincitori
John Deere trionfa nella categoria regina e tra i Best Utility. Reform vince nei Best of Specialized 2022. E New Holland si aggiudica il premio sulla sostenibilità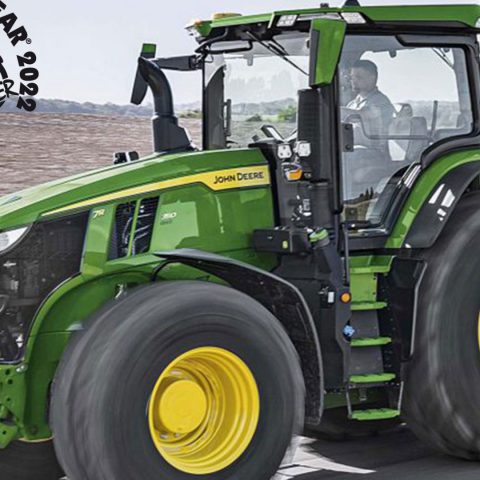 Dopo l'edizione 2021 svoltasi rigorosamente online in ottemperanza alle direttive sanitarie, il Tractor of the Year 2022 (la seconda edizione che vede Bkt come sponsor) è finalmente tornato in presenza nella cornice di Eima International, tra le fiere dedicate al settore della meccanizzazione agricola più importanti al mondo. La cerimonia di premiazione si è svolta nella mattinata di apertura delle kermesse bolognese e ha incoronato i vincitori del premio, suddivisi in quattro categorie, alla presenza dei giudici e degli attori del mondo dei trattori.
Tractor of the Year 2022, ecco i vincitori
Il bottino si è rivelato particolarmente ricco per John Deere, che ha trionfato sia nella categoria regina (Tractor of the Year 2022) con il modello 7R 350 AutoPowr (in apertura dell'articolo) che nella Best Utility 2022, con il modello 6120M AutoPowr.
New Holland ha vinto nella categoria Sustainable Tractor of the Year 2022 con l'innovativo T6.180 Methane Power (nella foto sotto), il primo trattore di serie al mondo alimentato completamente a metano: fondamentale per ridurre le emissioni di CO2 senza compromessi in termini di prestazioni. Con questo trattore, che si può rifornire direttamente dalla rete gas o da specifiche stazioni a biomassa, New Holland fornisce una soluzione eco-sostenibile a tutte le esigenze agricole.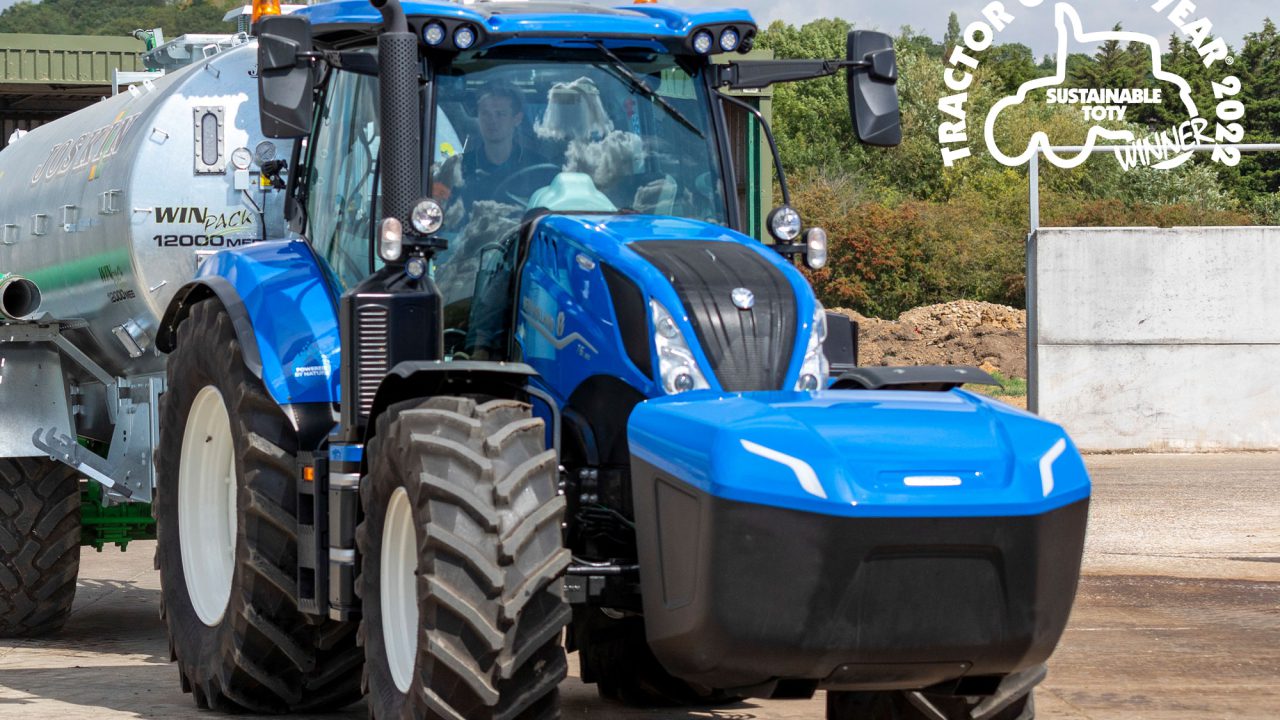 Reform si è aggiudicata il primo premio tra i Best of Specialized 2022 con il modello Metrac H75 pro (sotto), alimentato da un moderno motore diesel common-rail della Perkins, Stage V, con 75 CV di potenza e 300 Nm di coppia. Il motore è caratterizzato da bassi consumi.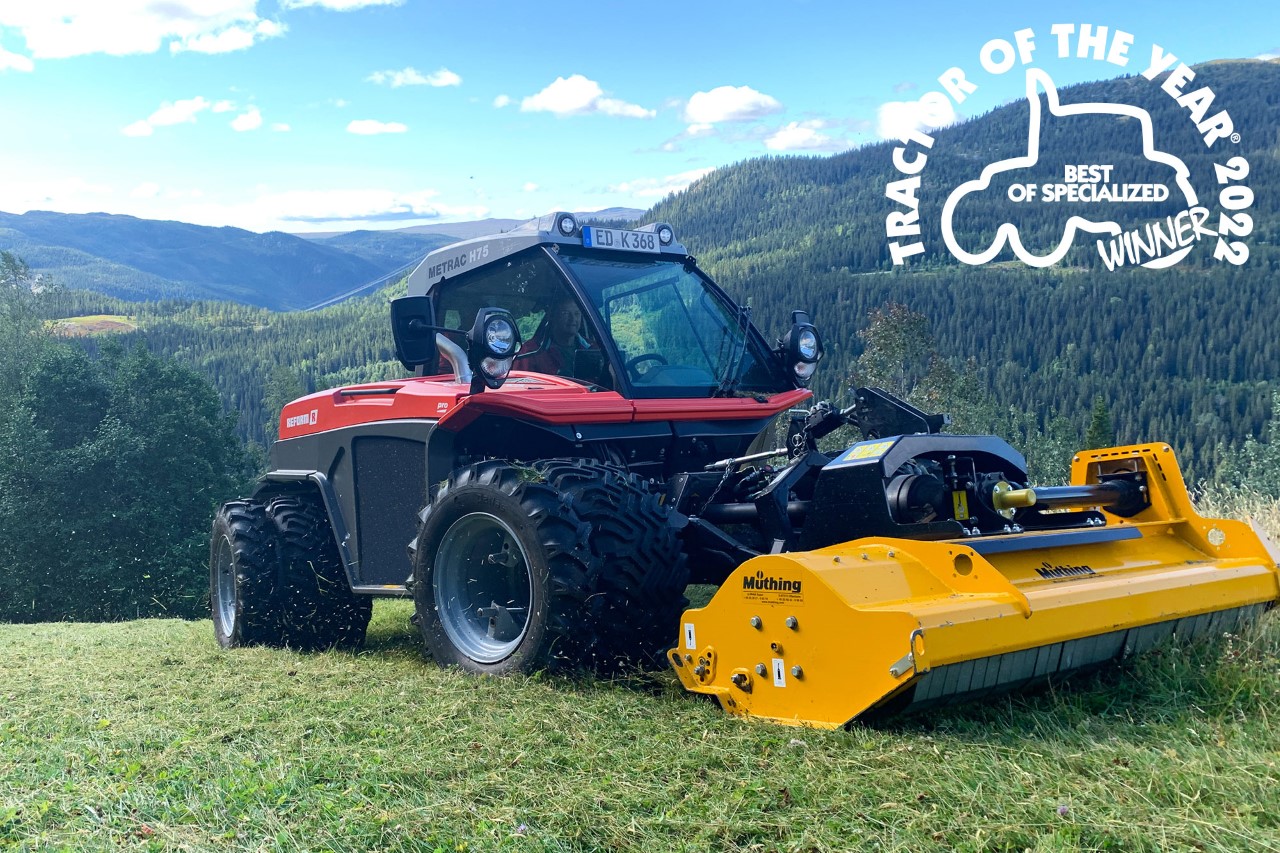 Un compito difficile per la giuria
Anche quest'anno si è trattata di una complessa selezione che ha visto i 26 giudici della giuria di Tractor of the Year, esperti provenienti da altrettante riviste specializzate di tutta Europa, impegnati a studiare, osservare e testare i trattori e le macchine più innovative e prestanti sul mercato, per poi selezionare i finalisti che hanno preso parte alla cerimonia di premiazione.
I giudici hanno avuto infatti l'arduo compito di individuare le tecnologie e le soluzioni più all'avanguardia sul mercato, aprendo una finestra su quello che sarà il futuro della meccanizzazione agricola. Un futuro che vede sempre più al centro del comparto il trattore, e i relativi equipaggiamenti, come strumento determinante all'interno dell'Agricoltura 4.0 e come mezzo fondamentale per l'efficientamento e l'ottimizzazione del lavoro in campo. È proprio per questo che, dall'anno scorso, Bkt ha deciso di abbracciare la mission di Tractor of the Year sponsorizzando il premio fino al 2024.
Tractor of the Year 2022, i commenti
"Siamo tutti molto soddisfatti di questa 25esima edizione del TotY", afferma Fabio Zammaretti, Presidente di Tractor of the Year. "Il livello dei trattori in gara è sempre più alto e la competizione è molto serrata. La giuria ha fatto anche quest'anno un lavoro straordinario per valutare tutti i trattori in gara per i quattro premi TotY. La nostra missione è quella di valorizzare al meglio le tecnologie offerte dai trattori, senza dimenticare che la sostenibilità gioca un ruolo fondamentale nella nostra industria. Siamo inoltre molto soddisfatti della collaborazione con Bkt, grazie a cui siamo riusciti a trovare il mix perfetto di eventi digitali e in presenza."
"Siamo davvero orgogliosi di poter sostenere questo prestigioso premio per il secondo anno – spiega Lucia Salmaso, Ceo di Bkt Europe durante la cerimonia di premiazione – siamo convinti che Tractor of the Year sia una splendida vetrina per valorizzare e porre l'accento sull'innovazione della meccanizzazione agricola e quindi della stessa agricoltura. Per questo continueremo ad impegnarci per sostenere questo evento che per noi è sinonimo di futuro, sostenibilità e tecnologia. Faccio le mie migliori congratulazioni per l'ottimo lavoro ai vincitori delle quattro categorie: John Deere, Reform, New Holland".
Dopo la scorsa edizione digitale trasmessa esclusivamente sulla piattaforma totydigital.com, l'edizione 2022 di TotY torna ad essere celebrata in presenza all'interno di un evento fieristico di riferimento per il settore agricolo, quale Eima. L'auspicio è quello di poter mantenere anche per l'edizione 2023 questo approccio ibrido, in cui i partecipanti e i protagonisti del premio possano incontrarsi, ma fruibile allo stesso tempo digitalmente da tutti gli appassionati del settore. Appuntamento al prossimo anno, dunque, con le migliori novità in fatto di meccanizzazione agricola.