Bkt, potenziato l'impianto strategico in India
Di anno in anno il sito indiano è andato incontro ad un'espansione imperiosa: dai 126 ettari inziali, l'intento è di portare la superficie nel 2023 a 323 ettari, per potenziare la produttività e il benessere dei lavoratori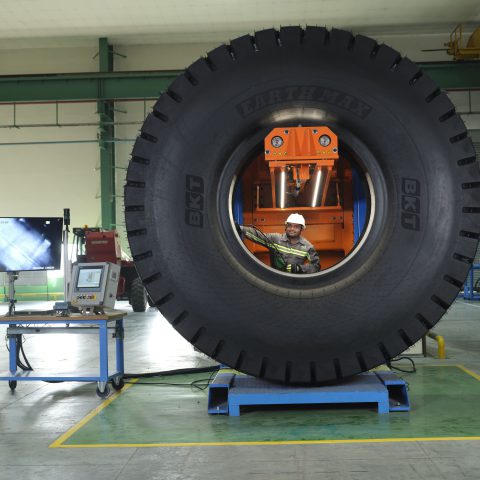 Il sito produttivo indiano di Bhuj è una sorta di "sole" attorno a cui ruotano tutte le strategie di Bkt, sponsor del Tractor of the Year: è proprio a partire dal potenziamento di questo impianto, situato nella regione del Gujarat e inaugurato nel 2015, che il colosso degli pneumatici intende portare a termine gli obiettivi per il 2026, recentemente svelati. I numeri parlano da soli: l'intento è quello di raggiungere in meno di tre anni un fatturato di 2 miliardi di dollari, con una produzione annua di 600.000 tonnellate metriche.
Bhuj è la stella attorno a cui ruota il sistema Bkt
Quello annunciato da Bkt non è un progetto di stima ma, al contrario, un piano di crescita ben disegnato e molto importante, che proprio grazie al rafforzamento di Bhuj. Quando il primo pneumatico è uscito dalla linea di produzione di Bhuj nel 2012, infatti, lo stabilimento si trovava su un'area di 123 ettari. Si trattava allora di un investimento da 500 milioni di dollari. Prima di iniziare i lavori, il paesaggio desertico era completamente arido, non c'erano né acqua né elettricità. Ma dopo la posa di molti chilometri di tubi d'acqua potabile e di linee elettriche, il sito è cresciuto in modo esponenziale: 126 ettari nel 2016, 131 nel 2019, 137 nel 2021, 258 nel 2022.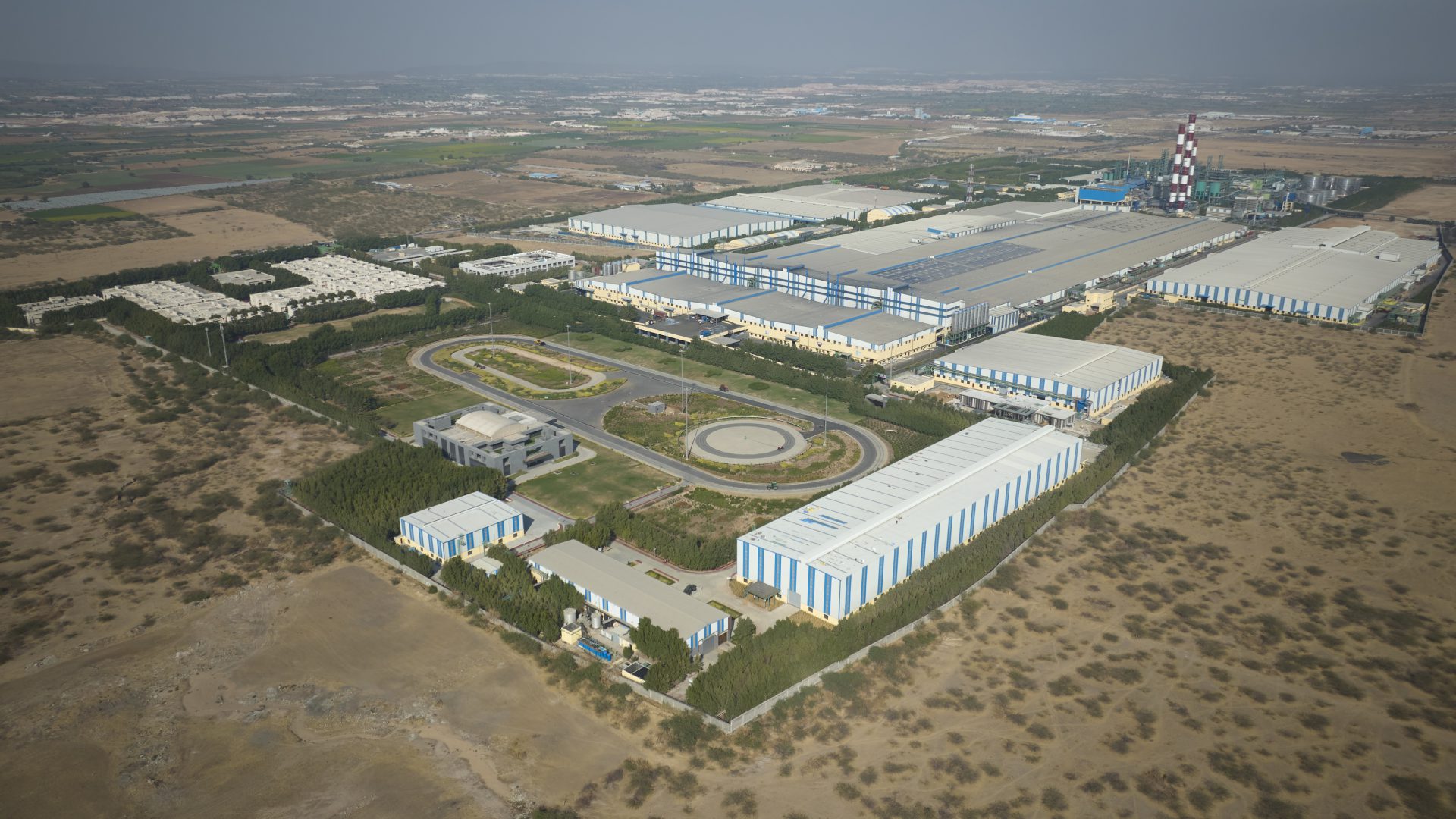 Entro la fine del 2023 la previsione è di raggiungere una superficie totale di 323 ettari, di cui 283 già acquisiti. Più spazio significa così più possibilità di installare nuovi macchinari, di accogliere più aree di test, di aumentare i volumi e tutto ciò che ne consegue. Una proiezione di crescita che non si ferma e che, anzi, è la base per affrontare l'aumento della domanda. Solo per citare i trend più recenti, le attività di Bkt sono aumentate infatti del 49% rispetto al periodo pre-pandemia, un picco notevole che testimonia quanto la multinazionale indiana sia sempre pronta per nuove opportunità e sfide. E ancora concretamente, dalle lontane 92 tonnellate metriche di produzione al giorno del 2015, Bhuj ha chiuso il 2022 con il miglior risultato di sempre, 436 tonnellate metriche quotidiane.
Il carbon black torna centrale
Un'ulteriore scelta strategica di Bkt per potenziare il sito di Bhuj è stata quella di investire in un proprio impianto di carbon black. L'impianto è entrato in funzione nel 2017, quando sono stati raggiunti i primi 65.000 tonnellate metriche/anno di "Hard grade carbon black", il tipo di nerofumo utilizzato specificamente nel battistrada degli pneumatici. Nell'anno successivo, la produzione è aumentata da 65.000 a 110.000 tonnellate metriche e ha visto l'aggiunta di produzione di "Soft grade carbon black", che viene utilizzato nella mescola della carcassa per migliorarne la resistenza e la durata, generando meno calore.
Nel 2021, la produzione totale dei due tipi di nerofumo ha raggiunto 138.000 MT all'anno, mentre l'anno scorso è salita a 165.600 MT all'anno. L'obiettivo per il 2023 è di 198.600 MT, oltre a questo, il dipartimento di Ricerca e Sviluppo prevede di aggiungere un terzo tipo di nerofumo, lo "Specialty carbon black". Si tratta di un tipo di nerofumo con proprietà uniche rispetto a quello utilizzato nelle mescole di gomma, come l'elevata resistenza alla colorazione, l'elevata purezza, il basso livello di ceneri e il bassissimo livello di Ipa, che lo rendono adatto all'uso in applicazioni specifiche come vernici, plastica e inchiostri.
La costruzione di nuove strutture ha segnato un miglioramento anche delle condizioni di sicurezza dei dipendenti, un aspetto a cui Bkt tiene molto; la comunità che opera all'interno del sito di Bhuj era composta da un totale di 4.776 persone. Al benessere della sua comunità Bkt dedica ogni anno molti investimenti, attraverso, per esempio, l'ampliamento degli spazi che ospitano le famiglie dei lavoratori dipendenti (ora vi risiedono quasi 1.000 persone), nella cura della loro salute, nell'istruzione dei bambini. Una vera "fabbrica sociale" a tutto tondo, insomma, che resta un modello virtuoso tra i primi al mondo nel comparto manifatturiero.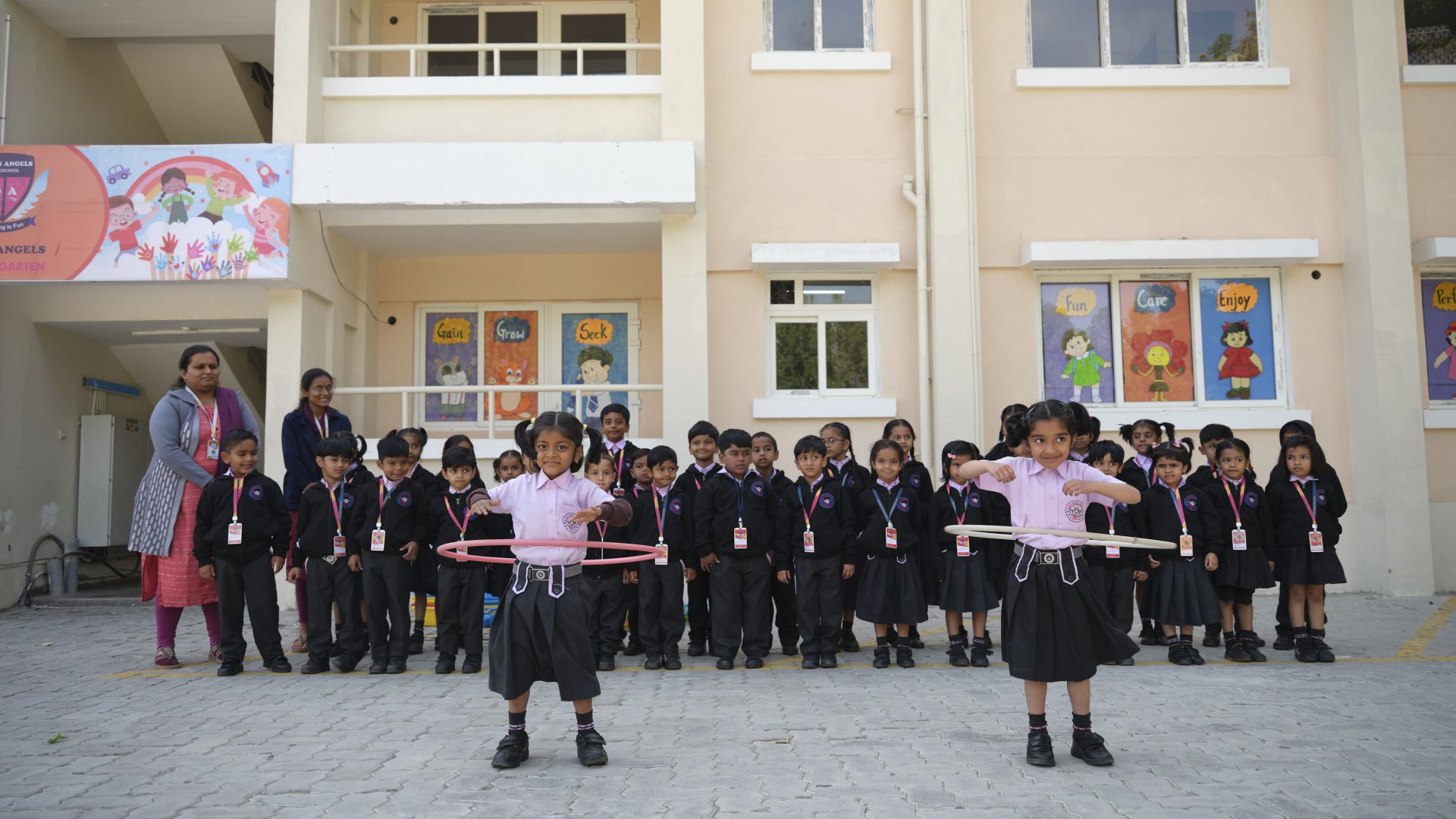 "Mi hanno chiesto se tutto questo era davvero necessario, così tanto in così poco tempo – racconta Rajiv Poddar, Joint Managing Director di BKT. "Gli obiettivi che ci siamo posti quando abbiamo deciso di aprire il sito di Bhuj erano proporzionali alla solidità finanziaria di allora, ma soprattutto a una visione tanto grande quanto concreta. Analizzare il mercato e anticiparlo, con passione e lungimiranza, è ciò che abbiamo fatto in tutti questi anni. La crescita è stata sempre al passo della domanda, non senza – lasciatemelo dire – coraggio e creatività, ma mai senza che obiettivi e investimenti avessero basi solide. La domanda globale di pneumatici è in crescita e non vediamo segni di rallentamento nei prossimi 5 anni. Si tratta di una richiesta la cui ascesa è iniziata durante la pandemia del 2020, e che oggi è al di sopra dei livelli pre-Covid. Sarà difficile? Sarà una sfida? La nostra visione è serena, per questo molto concreta. Il viaggio che abbiamo intrapreso a Bhuj nel 2012 non è mai stato per ritornare, ma per prepararci a scoprire il futuro".