Electrip sbarca in Italia e punta a espandersi in Europa
Electrip, che ha già iniziato a operare in Italia e in altri Paesi europei, si sta espandendo velocemente nel continente per diventare il principale operatore di ricarica indipendente in Europa. Electrip Global Limited è il risultato di una partnership globale nel settore della ricarica dei veicoli elettrici (Evc) e dei servizi energetici tra Wren House Infrastructure LP (WH), una filiale diretta della Kuwait Investment Authority, e l'azienda energetica leader a livello mondiale Zorlu Enerji.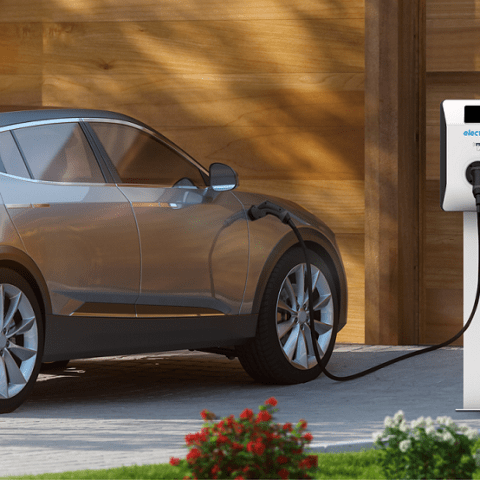 WH e Zorlu Enerji hanno sviluppato la loro collaborazione pluriennale e siglato una partnership dedicata al settore energetico: la collaborazione ha dato vita a una società denominata Electrip Global Limited, una holding che si occupa delle operazioni di ricarica dei veicoli elettrici in Europa. Grazie a questa partnership, i due gruppi uniscono le proprie competenze nei settori dell'energia e delle infrastrutture per dare vita a un nuovo attore sul mercato europeo.
Electrip Global Limited è la holding che vede WH come azionista di maggioranza e la partecipazione rimanente appartenente a Zorlu Enerji. L'azienda ha recentemente nominato Nicola De Sanctis, uno dei maggiori esperti italiani in materia di energia che ha ricoperto il ruolo di amministratore delegato in diverse società energetiche di primo piano in Italia, tra cui Edison Energie Speciali, E.ON Italia e Iren, come Chairman of the Board of the Company. İ.Sinan Ak ricopre, invece, il ruolo di Chief Executive Officer della società e guiderà la strategia di espansione globale dell'azienda.
L'azienda è già presente in diversi Paesi europei attraverso filiali dedicate e sta attualmente implementando le proprie infrastrutture di ricarica in tutto il continente. In Italia, Electrip conta su un team manageriale di talento ed esperienza, guidato da Giovanni Fornaro, che ricopre la carica di Country Manager. Giovanni è un professionista di grande esperienza con una profonda conoscenza del settore automobilistico ed Evc, maturata in aziende come Volkswagen e Tesla.
Commentando la partnership, Nicola de Sanctis ha dichiarato: "WH e Zorlu Enerji collaborano da tempo e possono contare sull'affidabilità reciproca di due gruppi consolidati. Questa nuova iniziativa ci permette di far convergere il know-how finanziario e tecnologico delle nostre aziende. Considerando il forte impulso all'utilizzo delle auto elettriche, innescato dalle preoccupazioni per la sostenibilità delle società che vogliono abbandonare i combustibili fossili, il nostro obiettivo è offrire un'esperienza unica di ricarica dei veicoli attraverso una piattaforma di facile utilizzo creata dai nostri sviluppatori, servizi qualificati per i clienti e assistenza post-vendita. Il nostro viaggio in Europa è già iniziato in Italia, oltre che in Grecia, Bulgaria, Croazia, Francia, Polonia e Montenegro. Il nostro obiettivo finale è quello di espanderci ulteriormente in Europa e diventare un operatore indipendente di riferimento, non solo nelle stazioni di ricarica per veicoli elettrici, ma anche nell'efficienza energetica."
Electric punta all'espansione globale
La strategia di espansione della nuova società si basa sulla crescita organica attraverso partnership con aziende pubbliche e private, facendo leva su soluzioni innovative, flessibilità e un approccio incentrato sul cliente.
Questa strategia sarà sostenuta dalle competenze e dal know-how comprovati dei partner e dalla forza finanziaria di WH e Zorlu Enerji, che è un attore globale del settore energetico e che si occupa di generazione, fornitura e distribuzione di energia elettrica. Attualmente gestisce la principale rete di ricarica per veicoli elettrici in Turchia, che opera grazie a un software proprietario, una piattaforma digitale e un'app mobile di facile utilizzo, con il supporto di un team di sviluppo informatico interno e le migliori competenze del mercato per quanto riguarda l'implementazione di investimenti, l'efficienza delle operazioni e l'alta qualità dei servizi. Zorlu Enerji garantisce, inoltre, impianti all'avanguardia, soluzioni su misura per le esigenze dei clienti, soluzioni innovative e consegne rapide, grazie alle proprie capacità industriali e di ricerca e sviluppo.
L'infrastruttura tecnologica è, inoltre, supportata da un solido capitale finanziario; la crescita continua e la globalizzazione sono rafforzate dagli accordi finanziari tra gli azionisti.