Himoinsa fornisce 5 MW a uno dei più grandi data center finlandesi
Himoinsa ha fornito le strutture del data center di Ficolo in Finlandia, che occupano un'area di oltre 8500 metri quadri e con una capacità di oltre 10 MW.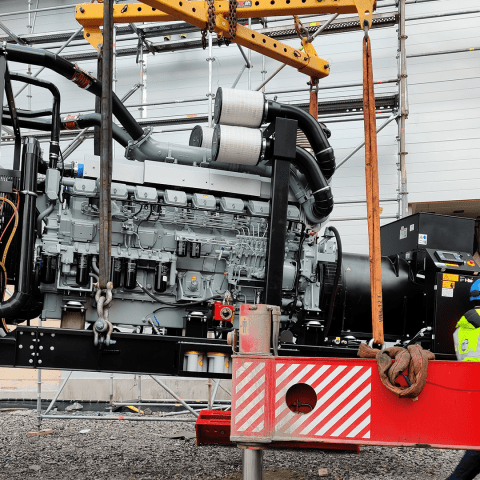 Himoinsa, attraverso il suo distributore kW-set Oy, ha fornito 5,4 MW di energia di emergenza per garantire un servizio ininterrotto ai clienti e agli utenti delle strutture del data center di Ficolo in Finlandia. Dopo dieci anni di fornitura continua di energia ai propri data center, KW-set è stata certificata da Ficolo come partner chiave.
Questo importante data center europeo fornisce servizi di archiviazione dati e cloud. Per garantire un servizio con sicurezza integrata, una fornitura affidabile e la disponibilità costante dei propri servizi, Ficolo ha installato tre gruppi elettrogeni modello Htw 2030 T5 Himoinsa, in grado di fornire 6750 kVA in emergenza, insieme a un sistema Ups indipendente.
Ficolo dispone di tre data center, The Rock a Pori, The Deck a Tampere e The Air a Helsinki che utilizza una tecnologia cell-based che combina potenza e raffreddamento, il che significa che ogni cella ha il proprio gruppo elettrogeno per garantire un'alimentazione continua.
Himoinsa: caratteristiche tecniche
Himoinsa offre apparecchiature affidabili per operazioni critiche dal punto di vista energetico come ospedali, data center, aeroporti ecc., dove nulla può andare storto. Questo progetto ha richiesto gruppi elettrogeni con resistenze di preriscaldamento con una pompa, il cui termostato è stato regolato tra 38 e 54 °C, mantenendo così l'acqua nel motore ad una temperatura minima di 40 °C, che consente l'avvio dei gruppi elettrogeni entro 10 secondi da qualsiasi guasto. Ciò garantisce una risposta immediata e una fornitura continua. Inoltre, per garantire un controllo completo dell'impianto, i generatori sono monitorati tramite un controller che supervisiona le resistenze di preriscaldamento con una pompa.
Jimi Nurmi, Direttore Generale di kW-set Oy, distributore Himoinsa in Finlandia, conferma che "il nostro cliente finale ha dato grande valore alle prestazioni e alla reattività delle apparecchiature. Il know-how di Himoinsa e di kW-set Oy nei progetti di Data Center, così come la qualità dei gruppi elettrogeni, spiegano perché le nostre apparecchiature sono state scelte per questo progetto".