Kohler si aggiudica DIESEL OF THE YEAR 2022
La nuova serie di motori Ksd riporta per la terza volta a Kohler il premio Diesel of the Year.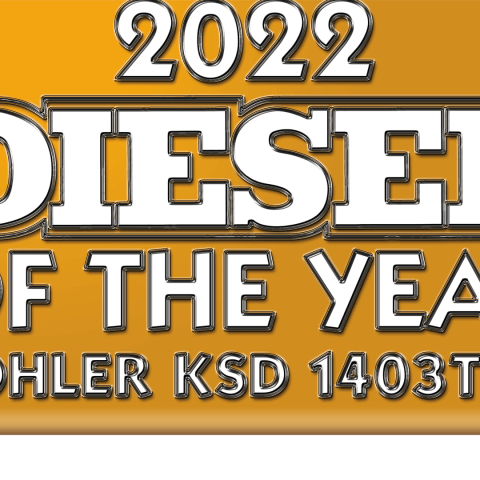 Il premio Diesel of the Year torna a Kohler, che vince per la terza volta in dieci anni con il nuovo motore Ksd 1403Tca. Aveva già vinto nel 2012 con il Kdi 2504Tcr e nel 2015 con il Kdi 3404Tcr Scr.
DIESEL, che dal 1986 è una delle principali riviste specializzate del settore in Europa, assegna ogni anno questo prestigioso titolo al motore diesel più innovativo. Oggi Kohler è orgogliosa di vincere il Diesel of the Year 2022, celebrato con una cerimonia nel museo della sua sede storica a Reggio Emilia, nella suggestiva galleria dove sono esposti alcuni dei motori che hanno segnato la storia dell'azienda.
Il pluripremiato motore fa parte della nuova serie di motori Ksd (Kohler Small Displacement), progettati per adattarsi a tutte le aree geografiche, rispettare tutte le normative mondiali ed essere compatibile con tutti i tipi di macchine.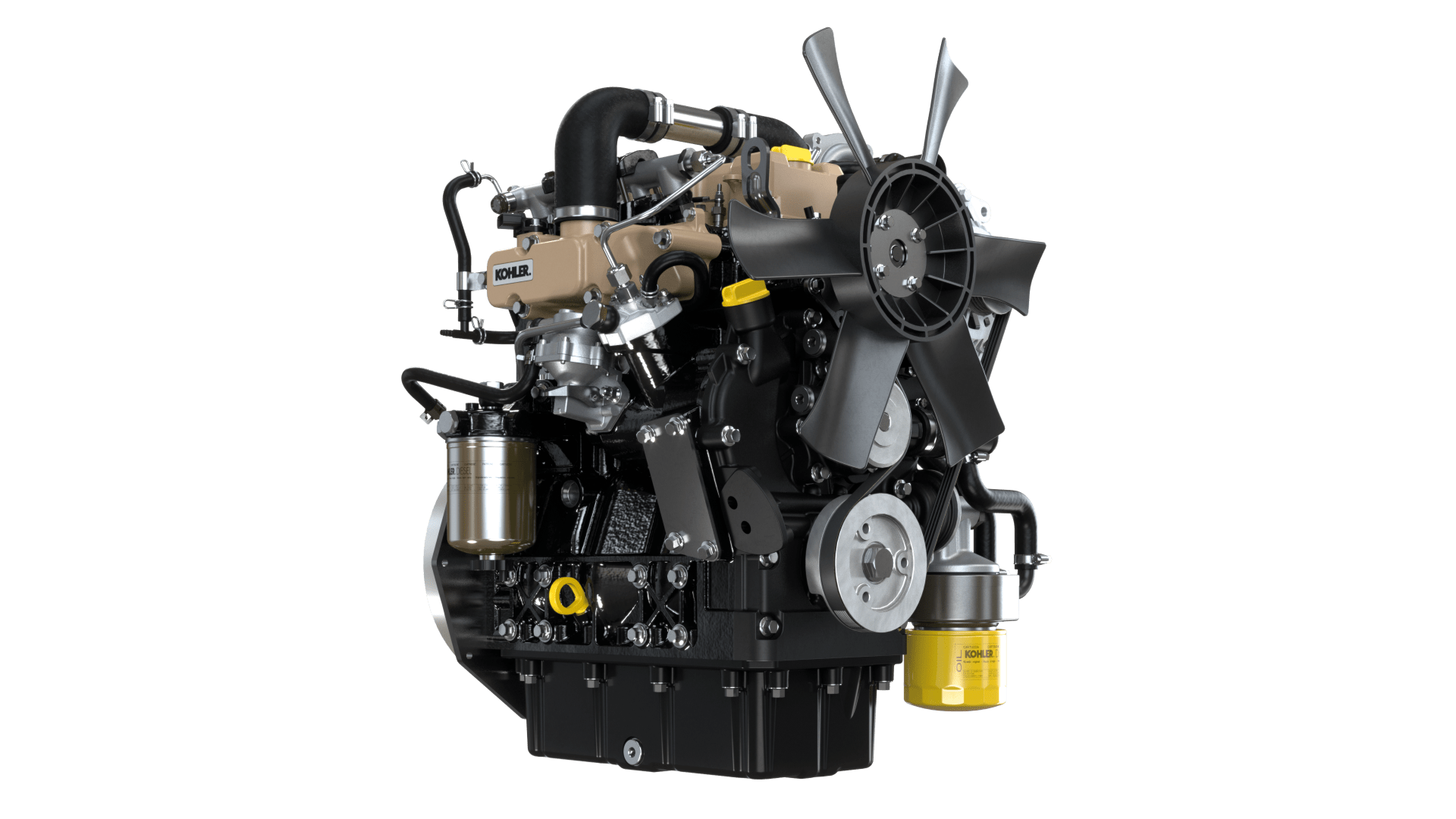 La serie Ksd è il risultato di un approccio totalmente orientato al mercato e al cliente. È semplice, in quanto si integra facilmente con i sistemi elettronici sempre più complessi delle macchine industriali, in continua evoluzione. È evoluta, in quanto consente diverse personalizzazioni per tutti i cicli di lavoro, oltre a offrire la possibilità di scambio dati con un numero ridotto di connessioni fisiche. È versatile, essendo adattabile alle macchine senza bisogno di modifiche o riprogettazioni.
Il 1403Tca, che sta per Turbo Common Rail con Aftercooler, è uno dei tre motori della gamma Ksd, che comprende anche il 1403 Turbo Common Rail e il 1403 aspirato naturalmente.
Questa versione vanta una coppia massima di 120 Nm a 1400 giri/min, un rapporto cilindrata/coppia competitivo rispetto a motori della stessa cilindrata ma con potenze comprese tra 30 e 40 kW che necessitano di sistemi di post-trattamento. Il motore sotto i 19 kW è conforme alle attuali normative globali sulle emissioni: EU Stage V, US Tier 4 Final e, entro la fine di quest'anno, anche China Stage IV. I consumi vengono ridotti ottimizzando il regime del motore e controllando l'impianto idraulico. Gli intervalli di manutenzione sono massimizzati e il costo totale di proprietà è basso, grazie anche a funzioni intelligenti di diagnosi e prognosi.
"Ricordate le recenti profezie sulla prematura sepoltura del motore a combustione interna? […] Si sbagliavano e il diesel ha ancora un lungo futuro davanti. La serie Ksd ne è una dimostrazione. La ragione più intima del DOTY 2022 sta proprio nell'audacia di aver investito in una piattaforma di motori del genere" dichiara Fabio Butturi, Coordinatore Editoriale di DIESEL. "La giuria del Diesel of the Year ha anche apprezzato la versatilità e l'elasticità delle caratteristiche e delle configurazioni del motore per semplificare l'installazione da parte degli Oem".
"Siamo entusiasti e onorati di ricevere questo prestigioso premio ora, per la terza volta in dieci anni. È la dimostrazione del forte impegno di Kohler nel business e dei continui investimenti in nuovi motori" commenta Vincenzo Perrone, Presidente di Kohler Engines. "Tutto ciò è stato realizzato grazie al duro lavoro del nostro team globale di livello mondiale. Le parole non possono esprimere quanto sono orgoglioso degli sforzi collettivi compiuti da tutti i nostri associati per trasformare Ksd in realtà. È attraverso la loro dedizione, perseveranza e lavoro di squadra, per non parlare della competenza e del know-how collettivo, che questo progetto si è concretizzato ed è stato e continuerà ad essere un grande successo".