La redazione presenta DIESEL di luglio/agosto
Come ogni mese, la redazione presenta DIESEL di luglio/agosto, l'ultimo numero prima della pausa estiva, liberamente sfogliabile sul nostro sito. Ecco una rapida carrellata di ciò che potrete leggere su DIESEL di luglio/agosto. Tra i motoristi più vivaci degli ultimi 5 anni c'è Deutz, senza dubbio. Se ne aveste qualcuno, leggetevi il bilancio del ConExpo, la […]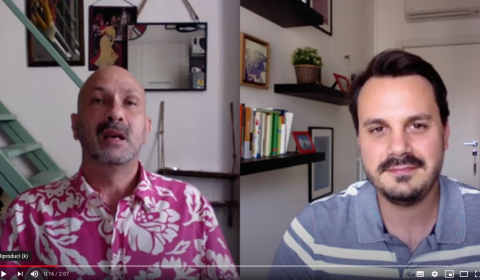 Come ogni mese, la redazione presenta DIESEL di luglio/agosto, l'ultimo numero prima della pausa estiva, liberamente sfogliabile sul nostro sito.
Ecco una rapida carrellata di ciò che potrete leggere su DIESEL di luglio/agosto.
Tra i motoristi più vivaci degli ultimi 5 anni c'è Deutz, senza dubbio. Se ne aveste qualcuno, leggetevi il bilancio del ConExpo, la seconda puntata sull'idrogeno e l'intervista a Roberto Brivio, che da luglio si gode la licenza pensionistica, dopo 40 anni in trincea. Fpt Industrial e l'F28, Diesel of the year 2020: l'uno e trino questa volta si manifesta nella versione a gas. A proposito di gas, vi riportiamo quanto raccolto dai colleghi di Autobus in un webinar… sorprendente.
Ets ha scavalcato il Covid e procede nella sua marcia, a braccetto con Man. Multipower ha fatto un corso di cinese: con Raywin. Abbiamo rastrellato i 100 cavalli marini e li abbiamo interrogati: Avete un'anima ibrida?
Grandangolo, ibridi e tanta tecnologia
Per il Grandangolo Jekko si racconta, e con lei ancora Deutz, quindi Danfoss e Kawasaki.
Il cantiere Vizianello fa il taxista in Laguna senza sporcare: con Hyundai Seasall (e Socoges) e Huracan Power. Baoli è ambidestra: diesel ed elettrica.
Qui trovate tanta tecnologia: di generazione, con due casi studio di AB e le logiche di controllo di Sices; la potenza di fuoco di Meritor nell'elettrificazione della driveline; il know-how di Vanzetti Engineering, che di Gnl ne capisce un bel po'; le valvole di Fluid-Press, l'ennesimo interprete della scuola meccatronica reggiana.