Liebherr se ne va in treno a Berlino
Liebherr presenterà all'InnoTrans di Berlino una serie di innovazioni per il segmento del treno: motore, attuatore ed escavatori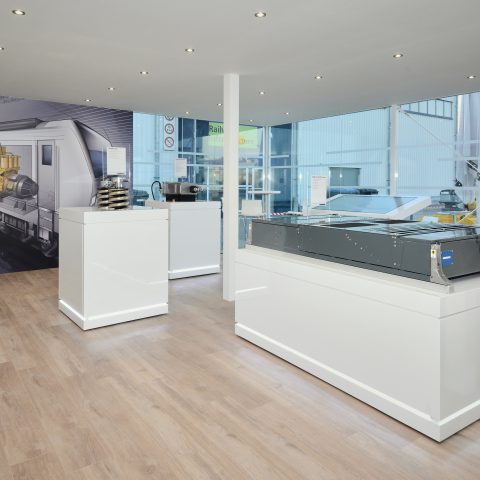 Abbiamo visto Liebherr in cantiere e in cava, sotto i cofani dei Kamaz, produrre energia (ricordiamolo, fu Diesel of the year nel 2017 il motore "reclutato" da Kohler-Sdmo per la generazione), nei porti, ora anche in treno. All'InnoTrans 2022 di Berlino, allo stand troveremo alcune idee per gli operatori del settore. Cominciamo dallo scenario più familiare, quello dei motori a combustione interna.
Liebherr su un treno movimentato dal D966H
Secondo l'azienda tedesca, verrà presentata la versione orizzontale del D966H, un 6 cilindri in linea da 13 litri di cilindrata (AxC: 135 x 157 millimetri), sviluppato appositamente per le locomotrici. Questo motore a ciclo diesel è in grado di "digerire" perfettamente l'Hvo. Attualmente, è in fase di ulteriore sviluppo per renderlo compatibile all'utilizzo con l'idrogeno. La versione del D966 per applicazioni industriali mobili eroga una potenza apicale di 450 chilowatt a 1.900 giri e una coppia massima di 2.800 Newtonmetro. Il motore è disponibile sia per i mercati emissionati e non emissionati, con le stesse prestazioni, le stesse caratteristiche di raffreddamento della macchina e le stesse interfacce al momento dell'installazione.
Attuatore freno senza aria
Sempre in base alle informazioni veicolate dalla casa madre, "da decenni i prodotti e le tecnologie di Liebherr contribuiscono al progresso dell'industria ferroviaria". E il motto della fiera InnoTrans di quest'anno è proprio questo: "Sempre in pista per il progresso". Alla fiera internazionale dell'industria ferroviaria di Berlino, l'azienda presenterà prodotti e tecnologie di tre segmenti che ruotano attorno all'applicazione treno: In primo luogo, soluzioni innovative per i veicoli ferroviari nei settori della tecnologia di riscaldamento, ventilazione e climatizzazione, dell'elettronica e dei sistemi di attuazione idraulica. Tra questi, una prima mondiale: l'attuatore per freni air-free, un componente chiave del sistema di freni air-free di Siemens Mobility.
Escavatori ferroviari
Inoltre, Liebherr presenterà alcuni dei suoi nuovi escavatori ferroviari del settore, applicazioni che sono nel dna dell'azienda, che produce escavatori ferroviari dal 1967. Questi possono essere utilizzati sia su strada che nel trasporto ferroviario. Qui svolgono, ad esempio, lavori legati alla manutenzione o al rinnovo dei sistemi ferroviari e alla posa dei binari.