Nasce Reinova, progetto per il powertrain elettrico
Reinova si occuperà dello sviluppo e della validazione dei componenti per la e-mobility, quindi per veicoli a trazione elettrica, che includeranno anche moduli e pacchi batteria. I servizi inizieranno dalla verifica del design, analisi dei materiali, struttura, competitor analysis, fino al processo produttivo del componente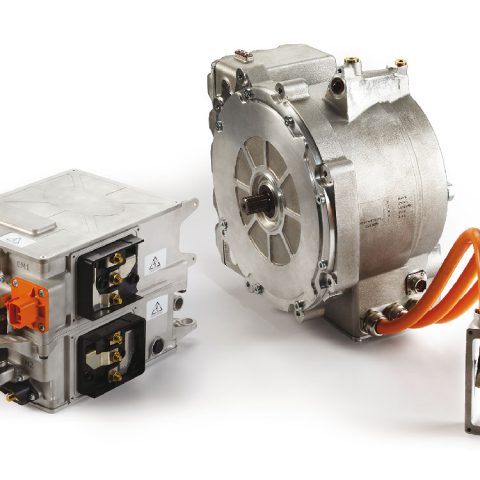 Reinova nasce nella Motor Valley, da un'idea di Rei Lab, Unindustria Re e Fondazione Rei, con il sostegno di importanti partner bancari, come Intesa San Paolo, aziende e imprenditori del territorio. Si tratta di un polo per lo sviluppo e la validazione di componenti per il powertrain elettrico e ibrido per la mobilità sostenibile. A proposito di elettrificazione in Emilia, in questo caso applicati alle supercar, leggete il comunicato stampa della Regione Emilia-Romagna su Silk-Faw, che dovrebbe sorgere a Reggio Emilia.
Come declinare la sostenibilità nella mobilità
Reinova nasce in risposta alle nuove e future esigenze di sostenibilità nell'ambito della mobilità, fornendo alle aziende del comparto soluzioni per supportare lo sviluppo, la validazione di componenti per il powertrain elettrico e ibrido per la e-mobility con l'obiettivo di ridurre il "time to market", accompagnandole in questa trasformazione nel modo più semplice e agile possibile.
Anche i pacchi batteria
Le principali attività di Reinova riguarderanno lo sviluppo e la validazione nel settore dei componenti per la e-mobility, quindi per veicoli a trazione elettrica, che includeranno anche moduli e pacchi batteria. I servizi inizieranno dalla verifica del design, che comprende l'analisi dei materiali, la struttura, la competitor analysis, e altre fasi, fino al processo produttivo del componente, dove verranno valutati anche gli impatti ambientali. Per aumentare il livello qualitativo nei confronti dei clienti, mantenendo allo stesso tempo un basso rischio tecnologico e un ridotto time to market entra in gioco la divisione Ricerca e Sviluppo di Reinova, che avrà come obiettivo quello di migliorare le modalità di validazione attraverso sistemi, algoritmi (AI), hardware, software, che verranno sviluppati appositamente, con strumenti estremamente evoluti coadiuvati da soluzioni di intelligenza artificiale e big data analysis.
L'Ad Corcione commenta il progetto
Queste le parole di Giuseppe Corcione, attuale Ad di Reinova: «Stiamo costruendo un polo d'eccellenza per supportare la transizione alla mobilità sostenibile nel cuore della Motor Valley, a Soliera (Modena). All'interno del nostro stabilimento di 10.000 mq avremo un team altamente qualificato e attrezzature uniche sul territorio, e saremo l'unico laboratorio in Italia a offrire un servizio completo. È in corso d'opera un cambiamento graduale che comporta il passaggio a un nuovo paradigma, il passaggio dalla propulsione endotermica a quella elettrica non è un semplice adeguamento tecnico delle diverse tipologie di veicoli, ma comporta un profondo ripensamento dell'idea stessa di mobilità e Reinova vuole fare parte di questo straordinario nuovo ecosistema che si sta creando intorno all'alimentazione elettrica».