ZF: la trazione elettrica CeTrax lite entra in produzione di serie
La trazione elettrica centrale CeTrax lite è in fase di lancio nelle linee di assemblaggio di ZF a Friedrichshafen, Germania. Si tratta di una soluzione specifica per commerciali leggeri, pensata per il trasporto urbano senza emissioni e nei centri cittadini di tutto il mondo. La prima applicazione su Isuzu.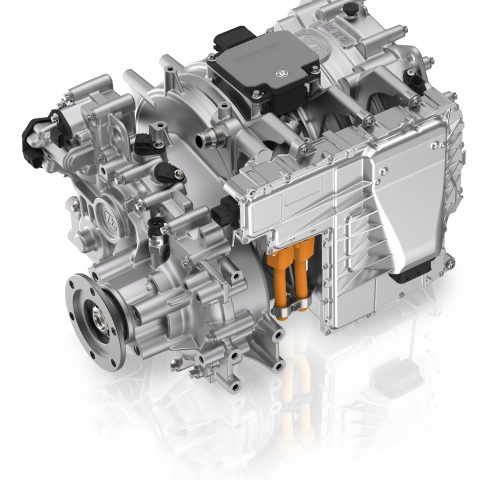 La divisione Commercial Vehicle Solutions (Cvs) di ZF annuncia l'inizio della produzione in serie della nuova trazione elettrica centrale CeTrax lite. Sfruttando le sinergie derivanti dallo sviluppo e dalla produzione di trazioni per autovetture, la nuova trazione è adattata per un uso su veicoli commerciali leggeri. CeTrax lite è stata progettata come trazione elettrica altamente integrata e offre significativi benefici ai costruttori, soprattutto nelle consegne urbane a zero emissioni e per l'ultimo miglio. Ordini per questa tecnologia provengono anche dall'Asia e dalle Americhe. La produzione ha avuto inizio a Friedrichshafen, sfruttando le competenze del Gruppo nella tecnologia per autovetture.
"CeTrax lite, in quanto trazione elettrica centrale, consente ai clienti l'elettrificazione di piattaforme già esistenti. Ciò dimostra il nostro approccio tecnico e conferma la fiducia che i clienti ripongono nelle nostre soluzioni elettriche," afferma Winfried Gründler, Head of Product Line for Driveline Systems with ZF's Commercial Vehicle Solutions division. 
"CeTrax è stata progettata per le consegne silenziose e senza emissioni nei centri cittadini e per l'ultimo miglio, offrendo elevati livelli prestazionali e di efficienza. Come tale, rappresenta una nuova e importante tappa della nostra strategia 'Next Generation Mobility' e rafforza il nostro impegno verso la decarbonizzazione del settore," aggiunge Gründler.
CeTrax lite: una soluzione altamente integrata di ZF per la mobilità elettrica
Assicurando una soluzione intelligente e chiavi in mano per supportare le necessità dei veicoli commerciali leggeri, la tecnologia CeTrax di ZF supporta le architetture di veicoli tradizionalmente alimentati a carburante così come le strategie di elettrificazione dei costruttori. Facendo leva su componentistica proprietaria e su più ampie sinergie di sistema per l'elettromobilità, inclusi banchi prova condivisi a Friedrichshafen.
CeTrax lite è progettata per veicoli commerciali fino alle 7,5 tonnellate, ha prestazioni al picco di 150kW e una coppia di 1.500 Nm. Il design compatto e ottimizzato di CeTrax lite contribuisce a massimizzare lo spazio per i componenti elettrici e la batteria. Il modulo è un sistema totalmente integrato, che ospita il motore elettrico, la trasmissione a 1 velocità e l'elettronica di potenza. Oltre a questa flessibilità, il sistema presenta un design leggero dal peso di circa 120 kg.
Uno dei primi clienti, il costruttore giapponese Isuzu, installerà la trazione sul suo nuovo ELF EV.