Iveco vince il Rally Dakar 2023 con i team Boss Machinery De Rooy ed Eurol De Rooy
Iveco ha partecipato alla 45esima edizione del Rally Dakar con due nuovi team che hanno dimostrato ancora una volta le prestazioni, la potenza e l'affidabilità dei propri veicoli, piazzando due camion (spinti da motori Fpt Industrial) sul podio della classifica generale.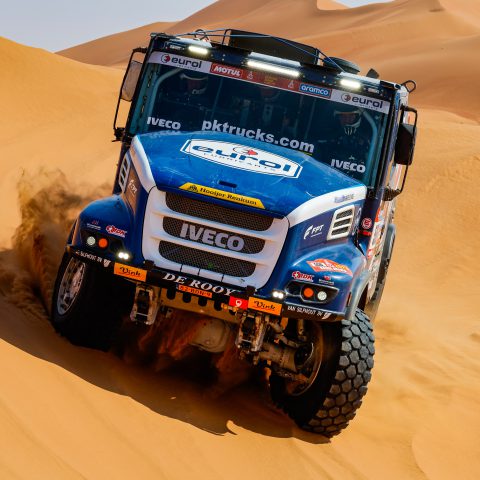 L'avventura più attesa dell'anno, cioè la 45esima edizione del Rally Dakar, la più sfidante da quando la competizione è sbarcata in Arabia Saudita, si è conclusa vittoriosamente per i nuovi team di Iveco. I piloti hanno superato a pieni voti questa prova di resistenza in condizioni estreme, guidando per più di 8.500 km su terreni accidentati e vaste distese di dune desertiche. Al suo quarto Rally Dakar, Janus van Kasteren Jr ha fatto affidamento alla sua esperienza per raggiungere prestazioni costanti e raccogliere svariati podi fino al gradino più alto della graduatoria finale. Dietro di lui è arrivato Martin van den Brink, veterano e leggenda del Rally Dakar, che si è classificato terzo. 
Suo figlio e compagno di squadra Mitchel van den Brink ha guidato in modo straordinario, guadagnando diversi secondi posti e diventando il più giovane vincitore nelle prove speciali grazie al primo posto conquistato nella sesta tappa e terminando la competizione in quarta posizione.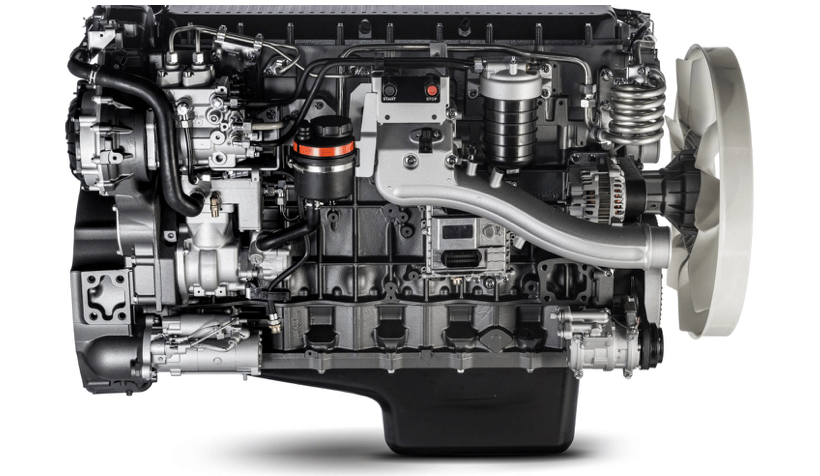 I due team sono partiti con successo già nel prologo, conseguendo piazzamenti eccellenti sulla griglia di partenza per la prima tappa con gli Iveco Powerstar alimentati da motori Cursor 13 appositamente sviluppati da Fpt Industrial. Sfortunatamente, Vick Versteijnen è stato costretto al ritiro il quarto giorno di gara. Gli altri tre equipaggi hanno continuato a sfidare il caldo e la pioggia del deserto per raggiungere i gradini del podio ad ogni tappa della gara. Fabio Santiago, Head of Marketing and Product Management Iveco Truck Business Unit, ha affermato: "Siamo molto soddisfatti dei risultati ottenuti dai nostri team e dai nostri Iveco Powerstar, sebbene la vittoria sia stata offuscata da ciò che è accaduto durante la nona tappa: rivolgiamo innanzitutto i nostri pensieri e la nostra solidarietà a tutte le persone coinvolte. Nonostante ciò, non possiamo non esprimere la nostra gratitudine ai piloti, che hanno spinto se stessi e i loro veicoli al massimo, regalando prestazioni straordinarie nel più sfidante dei Rally Dakar svolti in Arabia Saudita. Siamo estremamente orgogliosi dei nostri equipaggi, che hanno affrontato questa sfida con grinta e determinazione e portato i nostri camion alla vittoria".