DEUTZ. Il Diesel of the year 2018 e altro, un'intervista con Michael Wellenzohn
DEUTZ TCD 9.0 nelle parole di Michael Wellenzohn Buon pomeriggio, signor Wellenzohn. Si ricorda che al Bauma 2016 ci ha detto che avremmo dovuto aspettarci molte novità? Bene, è stato di parola. Quindi, possiamo iniziare chiedendole qualcosa sulla strategia DEUTZ, dalla gamma tcd2.2 a quella da 9 litri? «Riteniamo che fino all'85% delle macchine mobili […]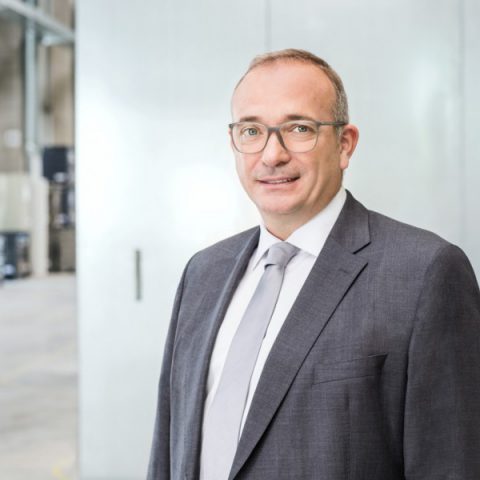 DEUTZ TCD 9.0 nelle parole di Michael Wellenzohn
Buon pomeriggio, signor Wellenzohn. Si ricorda che al Bauma 2016 ci ha detto che avremmo dovuto aspettarci molte novità? Bene, è stato di parola. Quindi, possiamo iniziare chiedendole qualcosa sulla strategia DEUTZ, dalla gamma tcd2.2 a quella da 9 litri?
«Riteniamo che fino all'85% delle macchine mobili utilizzerà ancora motori diesel tra 10-15 anni. Questo è il motivo per cui abbiamo appena ampliato la nostra gamma includendo i potenti nuovi motori in linea TCD 9.0/12.0/13.5/18.0 per attrezzature pesanti con una potenza fino a 620 kW», afferma Wellenzohn.
«Tuttavia, esistono ancora numerose opportunità per migliorare la tecnologia di trasmissione in termini di efficienza ed emissioni. L'elettrificazione, in particolare, offre un grande potenziale di crescita. Ecco perché DEUTZ sta ora compiendo il passo logico successivo per rafforzare il suo ruolo di leader tecnologico nello sviluppo di motori efficienti ed ecologici: nell'ambito della strategia E-DEUTZ, stiamo espandendo la nostra gamma di prodotti per includere azionamenti ibridi e completamente elettrici.
Un'altra potenziale area di miglioramento è legata all'uso di combustibili alternativi. La quantità di motori a gas aumenterà nei prossimi anni a causa del loro potenziale di riduzione delle emissioni. I nostri nuovi motori G 2.2 e 2.9 a GPL offrono due soluzioni convincenti e particolarmente adatte alle applicazioni a basso carico, nel settore della movimentazione di materiali e delle macchine edili compatte.
DEUTZ ha anche approvato l'ultima generazione dell'intera gamma di motori TCD per il funzionamento con carburanti diesel paraffinici, biodiesel e miscele degli stessi. Ciò comporterà un'ulteriore significativa riduzione dell'impronta di carbonio dei motori a combustione. In futuro, anche gli "e-fuel" entreranno a far parte del mix che consentirà ai motori di operare su una base eco-compatibile, a emissioni zero, utilizzando l'energia rinnovabile».
TCD 9.0, Diesel of the year 2018
TCD 9.0 è il Diesel of the year 2018. Quali applicazioni prevedete?
«Con i suoi 300 kW di potenza e 1.700 Nm di coppia, il DEUTZ TCD 9.0 è particolarmente adatto per la'heavy construction e attrezzature agricole come grandi escavatori, pale gommate o mietitrici. Anche i motori TCD 12.0/13.5/18.0 in linea sono nuovi. Ci permetteranno di espanderci verso nuove applicazioni e clienti. Siamo onorati di ricevere il premio DIESEL OF THE YEAR. Dimostra che il design di questo sistema di azionamento è un successo».
Da 2,2 a 18 litri
2,2 e 18 litri. Rimarranno queste le soglie della gamma DEUTZ? Cosa ci può dire dell'evoluzione e dei dettagli tecnici di questi due motori?
«Al momento non abbiamo piani immediati per estendere il range di prestazioni, ma si può essere certi che DEUTZ continuerà la sua crescita» dice Wellenzohn. «Per il momento siamo entusiasti di posizionare i nostri nuovi prodotti sul mercato, a cominciare dal TCD 2.2 nella parte inferiore della nostra gamma di potenza. Il motore, basato sul successo del TCD a quattro cilindri 2.9 (tra 30 e 75 kW), sarà una variante a tre cilindri con una potenza compresa tra 22 e 56 kW. Entrambi questi motori diesel saranno disponibili anche nelle versioni a GPL (G 2.2 e G 2.9).
Tutte le varianti saranno basate sulla stessa piattaforma del motore, aspetto che genera ampi effetti di sinergia. Queste unità rappresenteranno un'ulteriore opzione, in particolare per le applicazioni a basso carico nel settore della movimentazione dei materiali e delle macchine edili compatte. Inoltre, questi motori compatti sono perfettamente adatti per funzionare come parte dei nostri nuovi sistemi ibridi E-DEUTZ per sostituire i motori a combustione pura più grandi per migliorare l'efficienza e la conformità ambientale.
Nella parte superiore della nostra gamma di potenza, i motori a quattro cilindri TCD 9.0 e 12.0/13.5 a sei cilindri fanno parte della stessa famiglia. L'interfaccia cliente è standardizzata, con anteriore e posteriore identici. Ciò rende notevolmente più facile l'integrazione e servizio ai motori. La percentuale di parti comuni è pari a circa il 65 percento, il che riduce la complessità della manutenzione e ottimizza le scorte di magazzino. Il nuovo motore a sei cilindri in linea TCD 18.0 da 620 kW occuperà l'estremità superiore della gamma di potenza».
E-DEUTZ
Che cosa ci può dire della strategia E-DEUTZ?
«L'acquisizione di Torqeedo ci ha dato accesso a 12 anni di esperienza pratica e competenza all'avanguardia nel campo degli azionamenti elettrici. Ci consente di accelerare il lancio sul mercato delle nostre soluzioni elettriche nei segmenti chiave DEUTZ. Mira alla leadership di mercato nel segmento dei sistemi di guida off-highway innovativi. Come highlight di quest'anno di Intermat, abbiamo presentato un sistema di trasmissione ibrida costituito da un motore diesel TCD 2.9, un motore elettrico e un pacco batteria con una potenza massima di 110 kW. È il primo risultato tangibile della nostra strategia E-DEUTZ. Dimostra la velocità del lavoro collaborativo tra Torqeedo e DEUTZ».