New Holland e il biometano
New Holland promuove l'utilizzo del biometano anche in Brasile. Un'azienda agricola ha comprato un T6.180 Methane Power, equipaggiato dall'N67 di FPT Industrial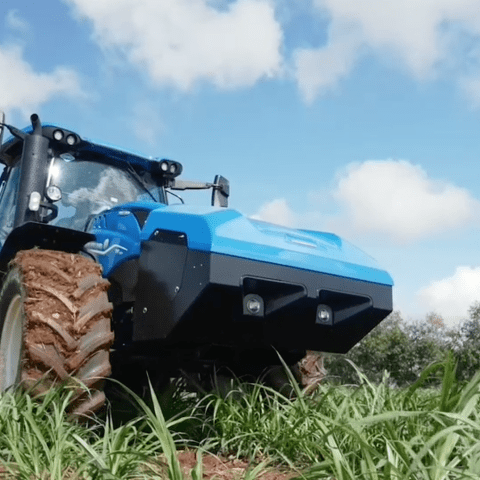 New Holland e il biometano, una connessione che abbiamo avuto modi di apprezzare anche nel recente passato. Se snocciolassimo, per esempio, le gesta del Diesel of the year 2020, l'F28 di Fpt Industrial, chi non si ricorda della versione a biometano, per il barolo di Fontanafredda, sotto i cofani del New Holland TK Methane Power?
In Brasile al biometano ci pensa New Holland
New Holland Agriculture ha annunciato una collaborazione con aziende brasiliane del biometano per la creazione di un ecosistema innovativo per la produzione di biogas. Per il Brasile si tratta dei primi passi in questo scenario, che promette sviluppi di sicuro interesse. Il lancio di questa soluzione è il risultato di una collaborazione di successo tra New Holland, Iveco Group, Sebigás Cótica, azienda specializzata nello sviluppo di soluzioni di biodigestione, dalla progettazione, alla costruzione, alla manutenzione e alla gestione di impianti di biogas, e Air Liquide, leader mondiale nei gas industriali, nella tecnologia e nei servizi per l'industria e la sanità.
Analogamente a quanto New Holland Agriculture sta facendo in Europa con l'azienda britannica Bennamann, l'iniziativa mira a esplorare le possibilità di produzione di biometano dagli scarti del bestiame e, allo stesso tempo, a promuovere l'uso di energie rinnovabili per l'agricoltura nel Paese.
Methane power experience
L'arrivo di questa tecnologia segue la vendita del primo trattore alimentato a gas biometano in Brasile: un T6.180 Methane Power (per entrare nei dettagli di una prova in campo, vedi questo VIDEO), in grado di utilizzare come carburante il gas generato dalla decomposizione dei rifiuti organici, è stato venduto a SF Agropecuária, un'azienda con sede a Brasilândia, nel Mato Grosso do Sul. La proprietà selezionata per far parte del progetto sperimentale sul biometano è la stessa azienda agricola, pioniera nell'uso dei rifiuti per creare energia.
L'intero sistema potrebbe potenzialmente consentire la crescita del mercato brasiliano del biogas. Il progetto è stato lanciato con "Methane Power Experience", uno speciale evento mediatico di due giorni che ha coinvolto giornalisti e stakeholder brasiliani, con tanto di test drive sul trattore T6.180 Methane Power.