Cannes Yachting Festival. Splendido quarantenne
Cannes Yachting Festival, quarant'anni e non sentirli. Quest'anno, dal 12 al 17 settembre, il  Cannes Yachting Festival spegnerà la quarantesima candelina. Partito in sordina, offuscato dall'invadenza dell'astro genovese, nell'ultimo lustro si è preso la rivincita. Per quanto non sia strutturalmente in grado di competere con il Salone Nautico di Genova, in termini di spazi espositivi […]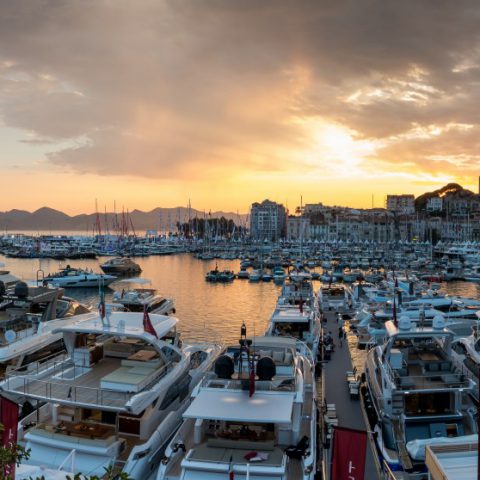 Cannes Yachting Festival, quarant'anni e non sentirli. Quest'anno, dal 12 al 17 settembre, il  Cannes Yachting Festival spegnerà la quarantesima candelina. Partito in sordina, offuscato dall'invadenza dell'astro genovese, nell'ultimo lustro si è preso la rivincita. Per quanto non sia strutturalmente in grado di competere con il Salone Nautico di Genova, in termini di spazi espositivi (Cannes si traduce fondamentalmente in una quinta di gazebo che incorniciano le banchine sotto il solleone della Costa Azzurra), è riuscito a catalizzare le attenzioni dei buyer.
I numeri del Cannes Yachting Festival
I numeri dell'edizione 2016 parlano di 51mila visitatori e di 630 barche in esposizione.
Un salone che parla francese e inglese con un accento inconfondibilmente italiano, in ragione della soverchiante presenza di espositori e attori della filiera diportistica del vicino Bel Paese.
E i motori?
Se sotto la luci dei riflettori,  a 'cotè' della Croisette più che altrove, finiscono inevitabilmente i mega-yacht, nell'ultimo triennio Cannes ha assistito a un trionfo di primizie tra gli endotermici per applicazioni diportistiche.
I motoristi e i marinizzatori hanno sostanzialmente eletto Cannes a passerella delle anteprime. E  che anteprime!
2014
Cominciamo dall'inizio, come si conviene. L'inizio del triennio indicato è il 2014. Quell'anno, se esistesse un Diesel of the year per la nautica, se lo sarebbe aggiudicato la serie 2000 M96 L di Mtu. Il 12 e il 16 cilindri sfoderano curve da brivido, con 1.432 chilowatt a 2.450 giri e una coppia nominale di 5.576 Newtonmetro il 26,7 litri, e 1.939 chilowatt al medesimo regime e 7.556 Newtonmetro di coppia a potenza massima, il 35,7 litri. I turbo in sequenza sono tre, spunta un secondo intercooler per il raffreddamento.
Battesimo diportistico anche per Baudouin, dopo l'esordio all'Smm di Amburgo della prima piattaforma dell'era Weichai. Anche Nanni sfrutta il fattore casalingo, lanciando la serie silver, targata John Deere.
2015
Man completa l'iter di test-bench e presenta il potenziamento del 12 cilindri con canna da due litri. Il V12-1800 è scalzato dal gradino più alto del podio bavarese dal V12-1900. E non si tratta tanto di 100 cavalli di differenza, quanto di densità, coppia nominale da urlo e rapporto massa-potenza.
Intanto il C8.7 fa capolino allo stand Caterpillar.
2016
Ancora Man a pavoneggiarsi, con il fresco vincitore del Red Dot Design Award, che sotto la cover fashion dell'i6 nasconde il D26. Altri spunti di interesse da Hyundai Seasall, con l'R200S, e da Nanni, con il T8V.370 di origine Toyota. Volvo Penta presenta agli europei il D8, dopo un viaggio intorno al mondo.
Quest'anno dai corridoi non è ancora trapelato nessun pettegolezzo , ma l'estate è alle porte. Non disperiamo…