Conexpo 2020, dalla parte dei motori
Conexpo 2020. È il momento di fare un bilancio di quello che è successo a Las Vegas. Abbiamo già parlato delle questioni relative a Covid-19. Cummins e Volvo Penta hanno ritirato i loro dipendenti, lasciando il prodotto in esposizione. Un avvertimento generale che ha portato gli organizzatori di SaMoTer (la fiera per il settore construction […]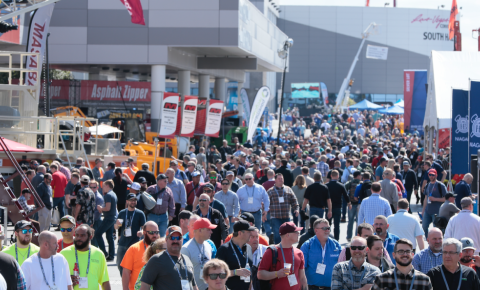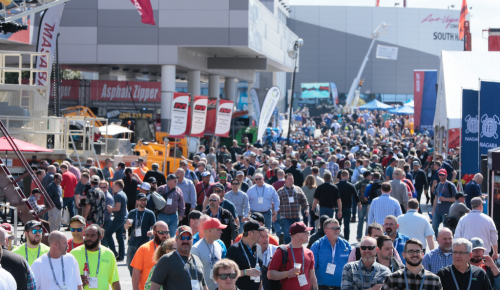 Conexpo 2020. È il momento di fare un bilancio di quello che è successo a Las Vegas. Abbiamo già parlato delle questioni relative a Covid-19. Cummins e Volvo Penta hanno ritirato i loro dipendenti, lasciando il prodotto in esposizione. Un avvertimento generale che ha portato gli organizzatori di SaMoTer (la fiera per il settore construction in programma a Verona, Italia) a rimandare l'evento a ottobre. Questo non ci impedisce di riportare l'ec0 di quanto è successo nei giorni scorsi in Nevada.
Sulla scia della precedente edizione, i costruttori di motori hanno fatto annunci pirotecnici – pensati per rivoluzionare il panorama dei motori industriali e offrire agli Oem un significativo arricchimento delle soluzioni disponibili – anche a Conexpo 2020. Le principali novità sono firmate da Fpt Industrial, Kubota e John Deere. Di ognuna di esse riportiamo solo un breve passaggio, rimandando ai link per i rispettivi post.
Fpt Industrial. F28, Diesel of the Year 2020, è disponibile anche nella versione ibrida.
Kubota. Mi chiamo S7509 e sono il 7,5 litri di Osaka.
John Deere. Asticella alzata fino a 650 kW. È nato il 18L.
Conexpo 2020. Il concetto ibrido-elettrico Perkins
Perkins ha replicato l'approccio di Bauma Munich e Agritechnica, con il debutto del nuovissimo concetto ibrido-elettrico di seconda generazione. «Perkins si concentra sull'offerta di una maggiore scelta e sull'aumento del valore per i nostri clienti. I quattro concetti ibridi che stiamo esponendo sono esempi di tecnologie future che porteranno l'efficienza delle macchine al livello successivo», ha detto Tom Nankervis, electrification marketing manager. «Con la nostra gamma di motori ibridi, i clienti possono scegliere di ridimensionare il loro motore e utilizzare la potenza ibrida per il peak load, oppure diminuire la potenza del motore diesel, riducendo così il consumo di carburante fino al 20 percento». Oltre agli ibridi, erano esposti i modelli 403J-11T, 904J-E36TA, 1204J-E44TTA, 1706J-E93TA e 2806J-E18TTA.
E-Deutz: il focus si sposta sull'elettrico
Deutz. Così è scritto, ma si può leggere E-Deutz, protagonista allo stand dell'azienda di Colonia. Il concetto del sollevatore telescopico completamente elettrico JLG G5-18A è stato sviluppato in collaborazione con JLG. Il sistema di azionamento compatto a 360 volt utilizza una trasmissione composta da due motori elettrici da 40 kW, uno per la guida e uno per l'idraulica del braccio telescopico. Il sistema fornisce una coppia istantanea, rendendo la macchina ancora più dinamica. La batteria proviene dalla cassetta degli attrezzi modulare E-Deutz e offre una capacità di 42 kWh. Il sistema di ricarica da 6,6 kW è in grado di ripristinare la carica della batteria all'80 percento entro quattro ore.
FUTAVIS ENTRA A FAR PARTE DEL GRUPPO DEUTZ
Ma le sorprese tedesche non finiscono qui. Avevamo anticipato la soluzione ibrida ultracompatta di Deutz, progettata appositamente per l'impiego in piattaforme di lavoro aeree per applicazioni a basso carico. Il motore ibrido Deutz D 1.2 combina un motore diesel a tre cilindri molto compatto, con cilindrata di 1,2 litri, con un motore elettrico a 48 volt. Altro focus, un sistema a batteria sviluppato in collaborazione con Futavis.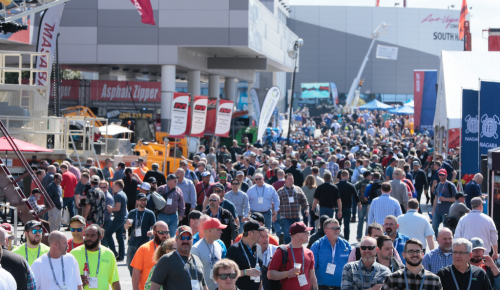 Piccolo è bello: i monocilindrici Hatz
Anche i piccoli specialisti dei motori hanno avuto il loro pieno di novità. Per la prima volta la tecnologia E1, annunciata ufficialmente al Bauma 2019, è stata esposta sul mercato americano. Il modello leader con tecnologia E1, l'1D90E da 11 kW, è uno dei più potenti diesel monocilindrici al mondo. L'Hatz 1B50E, 1B30E e il suo modello fratello con albero motore regolato verticalmente, l'1B30VE, coprono le gamme di potenza fino a 8 kilowatt e 5 kilowatt rispettivamente.
I MONOCILINDRICI HATZ OTTENGONO IL CERTIFICATO TIER 4 FINAL
Anche power-pack: il pacchetto compatto da 18,4 kilowatt completa l'estremità inferiore della gamma di motori della serie H. Con 130 Nm, il motore 3H50T ha la coppia più alta della sua classe sul mercato e raggiunge gli standard finali EPA tier 4 negli USA e EU Stage V senza alcun sistema di post-trattamento delle emissioni.