Intermat sbarca in Asia: a Bankok in giugno con Jcb, Liebherr, Case
Intermat Parigi si terrà nel 2018, ma prima andrà in scena, per la prima volta, il salone in salsa asiatica Intermat Asean. Dall'8 al 10 giugno la fiera sarà di casa nei padiglioni 3-4 e nelle aree esterne del centro espositivo e congressuale IMPACT di Bangkok, in Tailandia. Si tratta di un debutto: è la […]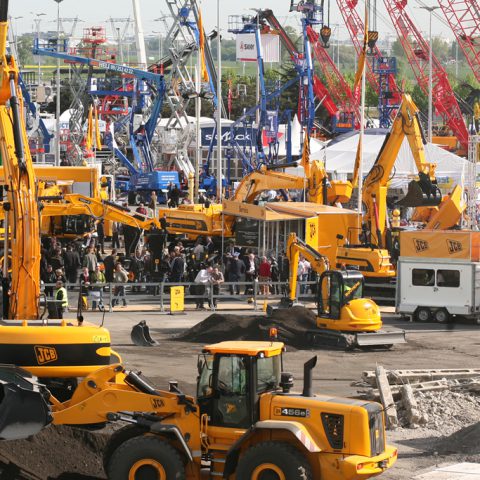 Intermat Parigi si terrà nel 2018, ma prima andrà in scena, per la prima volta, il salone in salsa asiatica Intermat Asean. Dall'8 al 10 giugno la fiera sarà di casa nei padiglioni 3-4 e nelle aree esterne del centro espositivo e congressuale IMPACT di Bangkok, in Tailandia. Si tratta di un debutto: è la prima volta che Intermat sconfina in Oriente. Non mancheranno all'appello Case, Volvo, Jcb, Liebherr (fresco vincitore del Doty 2017), Hitachi. La rassegna originale parigina, una del trio di grandi saloni del settore edile (insieme a Bauma e Samoter), nel 2018 vedrà la consegna del Diesel of the year.
Jcb sarà protagonista
Secondo le previsioni di Nattaphorn Bhromsuthi, vicepresidente della Thai Contractors Association e Presidente della ASEAN Construction Federation, la Tailandia sarà il maggior mercato per il settore edile nella regione ASEAN, con circa 30-35 miliardi di dollari statunitensi, superando Singapore, con 18-25 miliardi di dollari e la Malesia, con 25-30 miliardi di dollari. Jcb giocherà una parte da protagonista, considerato il suo ruolo di gold sponsor. Presenterà i prodotti più recenti progettati per il mercato asiatico, così come le maggiori novità nei settori miniescavatori, cave e miniere, sollevatori telescopici, oltre ai suoi sistemi telematici di fama mondiale. Il salone sarà arricchito da un'area esterna, che offrirà 5 mila metri quadri di area espositiva e 5 mila metri quadri di area dimostrativa. Un modo per poter vedere concretamente le macchine all'opera.
Una lista con tanti big
«Intermat Asean 2017 rappresenta un'efficace piattaforma per beneficiare pienamente dei rapidi sviluppi dell'industria edile e delle costruzioni in Tailandia e nel Sudest asiatico. Questo evento è organizzato in modo strategico in linea con la Comunità Economica ASEAN (AEC), che presenterà numerose opportunità commerciali e d'investimento nel settore edile e della costruzione per l'intera regione» sostiene Loy Joon How, direttore generale alla Impact Exhibition Management. Ecco la lista dei brand partecipanti: Bobcat, Case Construction, Hitachi, JCB, Liebherr, Manitou, Putzmeister, Sany, Wacker Neuson, Volvo, Allpacks, Bell Dredging Pumps, Big Machinery, Husqvarna, Komac, Quadra, MB Crusher, Padley&Venables, Peri, Precast Software, ecc.