Kohler Ksd: il "Diesel of the Year" e la facilità di manutenzione in un nuovo video
Un basso total cost of ownership, intervalli di manutenzione prolungati e facilità di manutenzione: sono alcune delle caratteristiche della serie Ksd illustrate da un video uscito qualche giorno fa sulla piattaforma di Kohler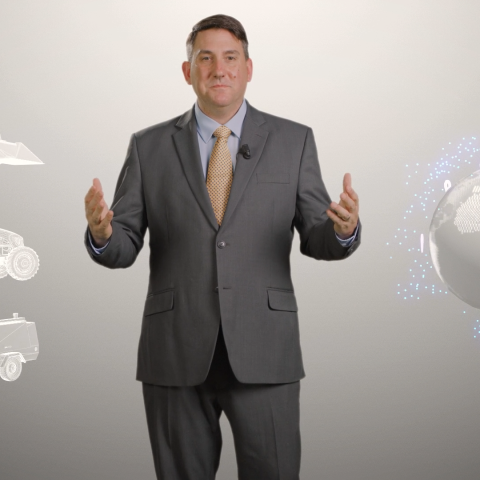 È uscito pochi giorni fa il terzo capitolo della "saga" Ksd, Kohler Small Displacement, sulla piattaforma di Kohler dedicata ai video. Dopo l'uscita di novembre, che presentava il nuovo motore diesel, e quella di marzo che annunciava la vincita del premio "Diesel of the Year", il nuovo video entra nei dettagli delle specifiche tecniche di questo motore. Puoi vederlo qui.
La gamma Ksd è stata presentata come il risultato di un approccio totalmente orientato al mercato e al cliente, che permette non solo di godere delle prestazioni di un motore così avanzato, ma soprattutto di poterlo sfruttare per tutta la durata della sua vita e nel modo più facile ed economico possibile.
Il primo fattore di successo su cui Kohler ha puntato è un basso total cost of ownership, ottenuto anche grazie al consumo di carburante ottimizzato, che permette di risparmiare sul carburante. Rispetto al consumo medio dei suoi concorrenti, infatti, il Ksd offre un risparmio compreso tra il 6 e l'8%. Il sistema di gestione elettronica del motore consente di dosare con precisione il carburante, riducendo il fabbisogno di olio e carburante, prevenendo così la diluizione dell'olio e la contaminazione da fuliggine pesante.
A un total cost of ownership così basso contribuiscono anche gli intervalli di manutenzione, che nel Ksd sono prolungati al massimo e permettono al cliente finale di poter risparmiare sui ricambi e sfruttare il più a lungo possibile il motore, senza dover effettuare della manutenzione che andrebbe a pesare sul costo di gestione. Il motore è stato concepito con una tecnologia di serie che vede implementata e prolungata la durata massima di ciascuno dei componenti.
Kohler Ksd: nel video gli ingredienti per un Tco basso
In primis, il filtro dell'olio conta un intervallo di manutenzione di 500 ore, rispetto alla media dei concorrenti di 250 ore. Oltre alla coppa dell'olio di 3,7 litri di serie, sono disponibili anche una coppa dell'olio potenziata di 5,3 litri e filtri dell'olio e del carburante pronti per intervalli di 1000 ore, per chi necessita di cicli di lavoro più impegnativi.
Sempre di serie è la cinghia poli-V heavy duty che vanta una durata di 2000 ore, cioè fino a 4 volte superiore rispetto alla media delle sostituzioni di cinghia dei concorrenti. In aggiunta, i regolatori idraulici non necessitano di alcuna regolazione. Tutto questo è coperto dalla garanzia di 3 anni, che garantisce fino a 6000 ore di protezione.
Tra gli optional del Ksd c'è un sensore chiamato Ocm (Oil Condition Monitor) che verifica in tempo reale le condizioni dell'olio, segnalandone l'eventuale fine del ciclo di vita in base alla viscosità e all'ossidazione, nonché la failure mode; si integra nel CANbus, nella centralina e nel display di bordo esistenti. In questo modo, permette di tenere le condizioni dell'olio sempre sotto controllo, ottimizzando la manutenzione e rendendola predittiva, riducendo anche i tempi di fermo macchina.
Tutto questo consente di rendere le applicazioni che montano il Ksd produttive e con duty cycle più lunghi. Ma quando la manutenzione ordinaria è necessaria, sono necessari solamente due attrezzi: una chiave a nastro per rimuovere i filtri dell'olio e del gasolio, di uso comune e facile da reperire, e un attrezzo per la cinghia elastica per montare e rimuovere la cinghia della ventola dell'alternatore.
Kohler mette inoltre a supporto degli Oem e dei clienti finali anche due funzioni smart, che danno la possibilità di sviluppare o integrare funzioni quali prognostica, diagnostica, geolocalizzazione o monitoraggio remoto del motore. Una si chiama Kira (Kohler Integrated Remote Analytics) e permette di eseguire diagnosi, flashing, report, oltre che di visionare la documentazione tecnica. L'altra è Kohler CheckApp, un'applicazione per smartphone che mette a disposizione dell'utente una libreria completa di manuali tecnici e video, e un programma di manutenzione personalizzato basato sull'utilizzo. Con CheckApp è inoltre possibile anche acquistare i ricambi direttamente dall'applicazione.