Kohler: la casa del Ksd, un progetto in corso d'opera
Il motore Kohler Ksd, vincitore del Diesel of the Year 2022, nasce in uno stabilimento di livello mondiale ad Aurangabad, in India.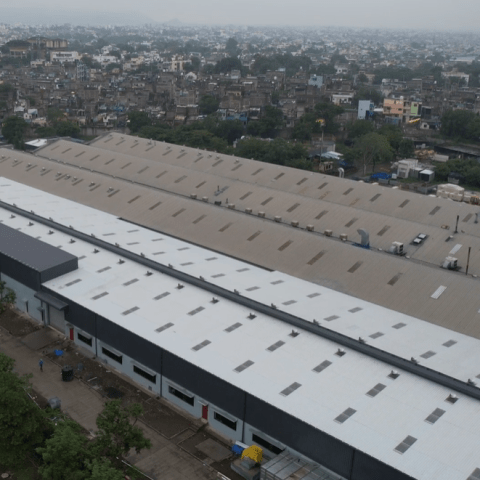 Per un motore all'avanguardia come il Ksd, vincitore del Diesel of the Year 2022, anche l'impianto di produzione doveva essere all'altezza del compito per Kohler. Kohler ha deciso di produrlo nello stabilimento di Aurangabad, in India. Per farlo, è stato portato avanti un ambizioso progetto di ampliamento dello stabilimento già esistente nel primo trimestre del 2020; nonostante le difficoltà dovute alla pandemia e la scelta di lavorare da remoto per proteggere i dipendenti, è stato raggiunto un livello molto alto già nella pianificazione iniziale. 
I team operativi dei motori indiani e italiani hanno lavorato a stretto contatto per garantire la realizzazione di un impianto di produzione di livello mondiale. Il risultato è un progetto di 4500 metri quadrati in grado di ospitare l'intero processo di produzione del Ksd, e fino a 150 dipendenti solamente per la nuova ala. All'interno, l'edificio ospita diverse sezioni produttive della linea di assemblaggio. La fase di costruzione è iniziata ad agosto 2020, e ha visto coinvolti oltre 50 fornitori, coordinati dal team operativo di Kohler India e Kohler Italia. Ad oggi, la fase di costruzione è stata completata, tutte le attrezzature sono in fase di installazione e sono in corso le attività di messa in servizio. 
Kohler Ksd: un motore da premio
La gamma Ksd è stata presentata come il risultato di un approccio totalmente orientato al mercato e al cliente, che permette non solo di godere delle prestazioni di un motore così avanzato, ma soprattutto di poterlo sfruttare per tutta la durata della sua vita e nel modo più facile ed economico possibile.
Il primo fattore di successo su cui Kohler ha puntato è un basso total cost of ownership, ottenuto anche grazie al consumo di carburante ottimizzato, che permette di risparmiare sul carburante. Rispetto al consumo medio dei suoi concorrenti, infatti, il Ksd offre un risparmio compreso tra il 6 e l'8%. Il sistema di gestione elettronica del motore consente di dosare con precisione il carburante, riducendo il fabbisogno di olio e carburante, prevenendo così la diluizione dell'olio e la contaminazione da fuliggine pesante.
A un total cost of ownership così basso contribuiscono anche gli intervalli di manutenzione, che nel Ksd sono prolungati al massimo e permettono al cliente finale di poter risparmiare sui ricambi e sfruttare il più a lungo possibile il motore, senza dover effettuare della manutenzione che andrebbe a pesare sul costo di gestione. Il motore è stato concepito con una tecnologia di serie che vede implementata e prolungata la durata massima di ciascuno dei componenti.