Sima tra motori e International Awards
Sima ritorna alla grande, specializzandosi nell'evoluzione tecnologica e interrogandosi sull'agricoltura del futuro, come testimonia il focus sulla metamorfosi digitale delle aziende agricole. I numeri dipingono una manifestazione in crescita, con 1.770 espositori provenienti da 42 paesi, l'otto per cento in più dall'esterno dell'Esagono rispetto all'edizione 2015. Sono trascorsi 56 anni dal film "Parigi è sempre […]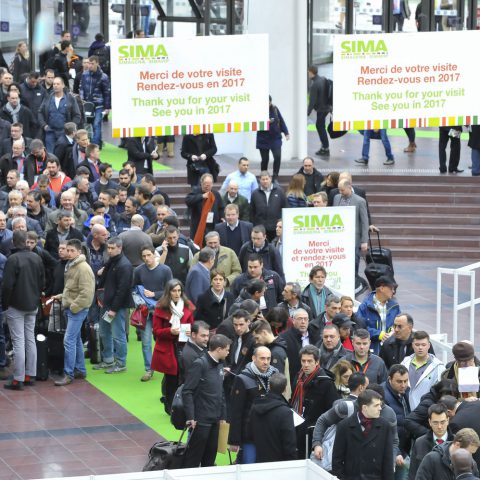 Sima ritorna alla grande, specializzandosi nell'evoluzione tecnologica e interrogandosi sull'agricoltura del futuro, come testimonia il focus sulla metamorfosi digitale delle aziende agricole. I numeri dipingono una manifestazione in crescita, con 1.770 espositori provenienti da 42 paesi, l'otto per cento in più dall'esterno dell'Esagono rispetto all'edizione 2015. Sono trascorsi 56 anni dal film "Parigi è sempre Parigi" ma la citazione non ha perso appeal. Saranno tre i protagonisti assoluti del comparto motoristico: ci sarà Bimotor, che a queste latitudini, come nel Nord Italia e nella Penisola Iberica, rappresenta la segmentata (e vincente) proposta agricola di Fpt Industrial, compresi i power-pack allestiti direttamente a Ciriè; sarà della gara anche John Deere, che gioca in casa, e ha da poco ufficializzato le soluzioni che la traghetteranno allo Stage V. Dal Nord Europa calerà Volvo Penta, più che mai orientata a presidiare il segmento delle macchine da raccolta. DIESEL non reciterà solamente un ruolo di testimonianza giornalistica, dal momento che è entrato a far parte della giuria del Machine of the year 2017. La premiazione è fissata nella giornata di lunedì 27 febbraio.
Sima Innovation Awards
Tanti gli spunti nel Sima Innovation awards. Partiamo dalla catena cinematica. Jcb ha guadagnato la medaglia d'argento con la Dualtech Vt, innovativa trasmissione a doppia tecnologia. Specificamente progettata per sollevatori telescopici agricoli, la nuova soluzione unisce i punti di forza delle trasmissioni powershift e idrostatiche. Si passa a New Holland con il sistema di raffreddamento ad alta efficienza (Hehrs). Il dispositivo contiene due scambiatori di calore al posto dei cinque e più dei gruppi di raffreddamento classico. Uno scambiatore per raffreddare il motore e uno per il circuito a bassa temperatura: tanto basta a un sistema che fa del ridotto ingombro nel vano motore il punto di forza. Una serie di scambiatori a piastre sostituiscono i radiatori aria-aria o aria-liquido. Questi sono collegati a un nuovo circuito di raffreddamento con liquido a bassa temperatura (at torno ai 50 gradi), che permette John Deere ha battezzato Sesam (Sustainable energy supply for agricultural machines) il trattore elettrico da 300 chilowatt, con batterie agli ioni di litio.
DIESEL e il Machine of the year 2017
Lunedì 27 febbraio, dalle ore 17 alle 18:30, si svolgerà la premiazione delle 17 categorie del Machine of the year 2017. Saranno 90 minuti di passione, e serviranno tutti per consegnare i riconoscimenti a costruttori di macchine agricole e attrezzature, trasmissioni, componentistica e sistemi di software. La redazione di DIESEL sarà presente, per la prima volta, non solamente nei panni di osservatore. Dopo avere partecipato alla selezione dei finalisti insieme agli altri giurati, espressione delle riviste del settore agricolo su scala europea, DIESEL darà il suo contributo nell'assegnazione dei premi finali. Ed emergeranno spunti di cui parleremo a lungo. Alcuni li abbiamo già snocciolati in questa sede e all'interno delle pagine della rivista, altri riserveranno sorprese. Uno su tutti, un costruttore che irrompe sulla catena cinematica in uno scenario finora poco frequentato, come quello della meccanizzazione agricola, e del quale parleremo a lungo durante il 2017. Ne saprete di più a partire dalla prossima settimana…